Not A Book
Lessons on our times
Curated by Libri E-lettrici, Todo Modo,
The event will be postponed due to restrictions contained in the new Italian Governmental Decree. 
Thursday 19 November
at 19:00
B9 – FESTA space
Free entry subject to availability
NAM – Not A Museum's Programma Pubblico (programme for the public) presents Not A Book, once a month, on a Thursday, 'teachers' from various fields are invited to speak for 45 minutes, for one time and one time only, on topics related to the times we're living in.
Given that these events have been organised by Libri e-lettrici, the artisan workshop by Todo Modo, a bookshop that thrives on books, Not A Book could seem like a provocative title. However, the idea is to invite authors who don't necessarily want to speak about a book or have their own latest book to plug. Not the usual presentation with the presenter, interview, answers, hands raised, signings, instead it's a moment where you can listen to an idea, a vision of the world.
19 novembre Riccardo Benassi
"Internet & Nostalgia".
Access will be in full compliance with the measures that the Italian Government is taking to combat the spread of Covid-19.
Internet & Nostalgia were both conceived by the military, but that's not the only thing they have in common: they confabulate and are allies in our daily lives. Our pockets light up when we receive an email, a text message, or a like. After the recent publication of Morestalgia by NERO Editions, the artist reflects on how the emotions we feel are intensified by technology which seems to prompt us to find enemies in the past rather than allies in the present.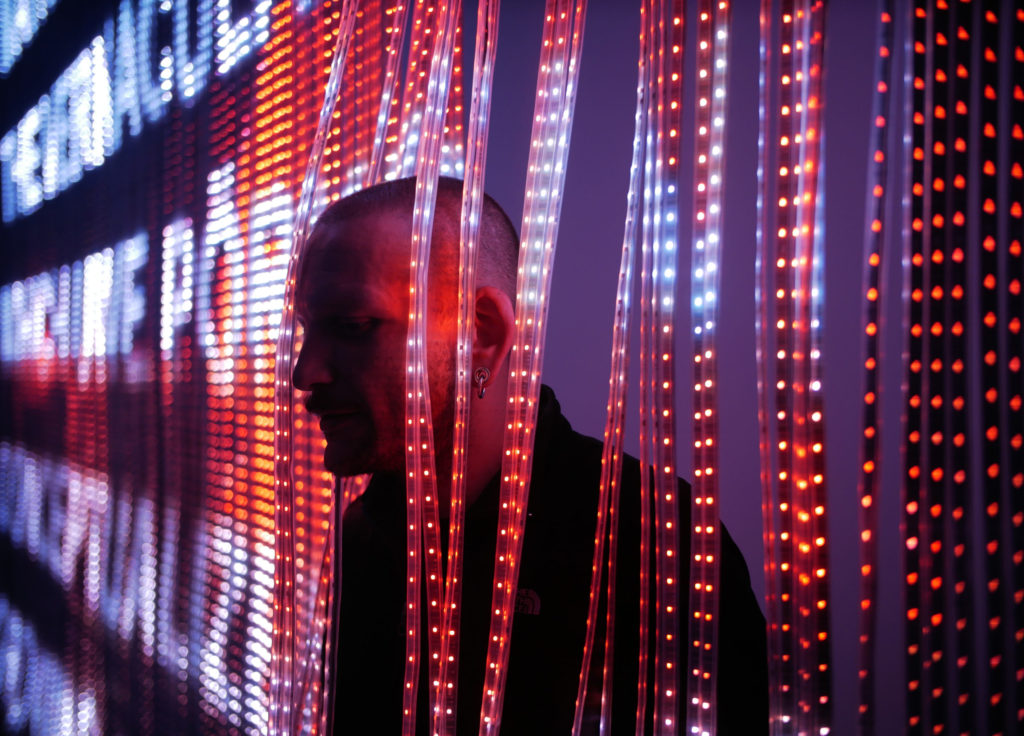 Riccardo Benassi (Cremona, 1982) lives and works in Berlin. His work has been exhibited in public and private exhibition spaces in Italy and abroad, including recent shows at Lo schermo dell'arte Film Festival, Firenze (2020), and ZKM | Zentrum für Kunst und Medien, Karlsruhe (solo show) (2020); Live Arts Week, Bologna (2020); Centre d'Art Contemporain Genève, Ginevra (solo show) (2019); IIC Melbourne (solo show) (2019); Fondazione ICA, Milano (2019); Galleria ZERO…, Milano (2019); Impakt festival, Utrecht (2019); Fondazione del Monte Bologna (2019); MAMbo Bologna (2018); Parc Saint Léger, Guérigny (2018); ArtLine, Milano (2018); ZKM, Karlsruhe (2017); Kunstraum Potsdam, Berlin (2017); Künstlerhaus Bethanien, Berlin (solo show) (2016); IIC – Italian Cultural Institute, Paris (solo show) (2016); Collezione Farnesina, Roma (2016); Museo Salvatore Ferragamo, Firenze (2016); OCAT, Shanghai (2015); VW Veneklasen/Werner, Berlin (2015); PAC, Milano (2014); Videoex, Zurich (2014); Museo Civico di Castelbuono, Palermo (solo show) (2014); Museion, Bolzano (2014); MAXXI, Roma (2014); Careof Milan (2014); Marsèlleria, Milano (solo show) (2013); GAMC, Ferrara (solo show) (2013); Deutsche Bank Kunsthalle, Berlin (2013);
Museo della Triennale, Milano (2012); Auditorium Parco della Musica, Roma (2012); Museo Marino Marini, Firenze (solo show) (2011); Museo della Permanente, Milano (2011); NCCA, Moscow (2011); CCCS, Firenze (2011); MACRO, Roma (solo show) 2010; Ambasciata Italiana, Berlin (2010); Russian Academy of Art, Moscow (2010); 25th Nadezda Petrovic Memorial, Cacak (2010); Radio Arte Mobile, Roma (2010).
He has taught Sound Design at the Carrara Academy of Fine Arts in Bergamo since 2013, he was also a teacher of Creative Practices at dBs College in Berlin from 2014 to 2016, and was a guest lecturer in 2019 at the New Academy of Fine Arts – NABA, in Milan.
His published works include Lettere dal sedile del passeggero quando nessuno è al volante (Mousse Publishing 2010), Briefly, Ballare (Danilo Montanari 2012), Attimi Fondamentali (Mousse Publishing 2012), Techno Casa (Errant Bodies 2015), Sicilia Bambaataa (NERO Publishing 2015) and Morestalgia (NERO Editions 2020).