NAM — Not A Museum presents "Adesso No", a collective exhibition curated by Bruno Barsanti and Gabriele Tosi, with Lorenzo Lunghi, Cecilia Mentasti, Amitai Romm, Elisa Strinna, Evita Vasiljeva – and for the first time exhibited in Italy – Jason Hendrik Hansma and Kristoffer Kjærskov.
From the 5th of May to the 11th of June

Guided Tour with curators
Wednesday 1 June, at 7.00 pm, it will be possible to take a guided tour with the curators Bruno Barsanti and Gabriele Tosi.
Reservation required on Eventbrite – Free entry
An unusual basement passageway provides an alternate route connecting the street to the courtyard inside Manifattura Tabacchi. The route crosses a large technical room which is run through by pipes, cables and wire ducts. Down there, where smartphones might lose signal, we can see Adesso no take on the experience of reorientation. The mechanism activated by the exhibition intends to distance spectators from the 'certainties' of the present time and lead them to the realm of the subconscious and the unknown.
To this end, "Adesso no" is a collection of videos, installations, sculptures and site specific interventions staging a potential disconnect from the infrastructures that govern our times in the name of efficiency and optimisation. By implementing different strategies — sabotage, dissemblance, sublimation and meditation — the seven artists involved decouple thoughts, objects and devices from the main present-system communication networks and recalibrate them to hidden frequencies and signals.
When considering the thresholds and interstices as places where a specular and unexpected alterity emerges, these works highlight interruptions and transitory moments, while plumbing the depths of liminal spaces in order to reach a heightened state of cognizance and opening uncoded access portals to the transcendental.
The title of the exhibition is a reference to a high-end TV ad shot at the beginning of the millenium, directed by Chris Cunningham for a well-known Italian telecommunications company. With the music of Boards of Canada in the background, a relaxed Leonardo DiCaprio, lying in a field, comments "Adesso no" [whatever, not now] to a text message he receives on his phone. Within the context of the exhibition, this reaction becomes an invitation to listen and channel oneself through the frequencies given off by the works.
Bruno Barsanti
Bruno Barsanti (Bari, 1982. Lives in Milan)
Curator and producer, he has collaborated with institutions, galleries and art fairs in Italy and abroad, working closely with artists of different ages and geographical origins.
He has curated exhibitions and projects in galleries, non-profit spaces and public places, often dealing with unconventional exhibition spaces. Since December 2021 he has been director of the Elpis Foundation.
Gabriele Tosi
Gabriele Tosi (Pistoia, 1987. Lives in Pistoia).
Independent curator, since 2015 he has been activator of the localedue project, a non-profit space, now nomadic and intermittent, dedicated to the community dimension of the scene. He works with the artists thinking of the exhibition as the emergence of a terrain of license, exchange, comparison and play.
Jason Hendrik Hansma
 courtesy the artist
Jason Hendrik Hansma (Lahore, PK, 1988. Lives in Rotterdam, NL). His work explores the notion of the in-between, the liminal, and the nearly articulate. In the work, language (and the loss of language) plays a key role in moving through the politics of aesthetics, to reconsider the means we use to locate ourselves through and with each other. Exhibitions, performances, readings, and screenings have been presented at: UNESCO (Paris, FR), Ludwig Forum für Internationale Kunst (Aachen, DE), Contemporary Art Centre (Vilnius, LT), and the Centre Georges Pompidou (Paris, FR), among others. Jason is co-director of Shimmer (along with curator Eloise Sweetman), an exhibition space in the shipping port of Rotterdam.
Kristoffer Kjærskov
courtesy the artist
Kristoffer Kjærskov (Gammel Rye, DK, 1984. Lives in Berlin, DE and Copenahgen, DK ). Through the various media of sculpture, installation and sound his work explores peripheral and transitional dilemmas between objects, histories and landscapes. Kjærskov has presented work at Simian (Copenhagen, DK), Sharjah Art Foundation (Sharjah, UAE), Museum of Pre-and Ancient History (Thuringen, DE) and Real Positive (Cologne, DE).
Lorenzo Lunghi
 courtesy the artist
Lorenzo Lunghi (Crema, IT, 1993. Lives between Milan, IT and Geneva, CH). Visual artist, he was part of the DITTO collective.
He has curated traveling exhibitions in extra-urban contexts and exhibited in various spaces and institutions including Giulietta (Basel, CH), AN / CONTEMPORANEA (Ancona, IT), Localedue (Bologna, IT), Sonnenstube (Lugano, CH), Palazzo delle Esposizioni (Rome, IT).
Cecilia Mentasti
ph. Carlos Manuel Gasparotto
Cecilia Mentasti (Varese, IT, 1993. Lives between Venice, IT and Cagno, IT). He is a visual artist and art-worker. She is co-founder of the artist run space BRACE BRACE (Milan, IT). His practice is centered on the analysis of the relationship between rules and care. The latest exhibitions are the solo shows "have you ever been / where you already are?" and "Safari (not the exception but the rule)" at the Natural History Museum (Milan, IT).
He recently curated 18 artworks that couldn't fit in a window a co_atto (Milan, IT).
Amitai Romm
ph. idoart.dk
Amitai Romm (Jerusalem, IL, 1985. Lives in Copenhagen, DK). Often combining archaic, mundane and high-tech materials and references, Romm makes installations and images as forms of science fiction. He is a co-founder of Diakron, a studio for transdisciplinary research and practice, as well as Primer, a platform for artistic and organisational development, located in the headquarters of the global water technology company Aquaporin (Kgs. Lyngby, DK). Both Romm and Diakron's work has been presented at museums and art contexts internationally, including Kunstmuseum (Bonn, DE) Moderna Museet (Stockholm, SE), and the 13th Shanghai Biennale (Shangai, CN).
Elisa Strinna
ph. Silvia Arenas
Elisa Strinna (Padua, IT, 1982. Lives in Rotterdam, NL). Through sculpture, video, sound and light, Strinna's immersive installations reflect on the relationship between Western man and the natural world. From infrastructures related to the cybernetic hypothesis to those aimed at artificially reproducing the terrestrial ecosystem, his work investigates issues relating to the ecological crisis, trying to understand the material and spiritual conditions necessary for life.
He has exhibited at: Tale of A Tub (Rotterdam, NL), Culturgest Porto (Oporto, PT), Fidelidade Arte Museum (Lisbon, PT) Hong-gah Museum (Taipei, TW) Serra of the Giardini della Biennale (Venice, IT), MART (Rovereto, IT), MAXXI (Rome, IT), (2014), Taipei Biennale (TW, 2012), MACRO (Rome, IT), Sandretto Re Rebaudengo Foundation (Turin, IT). Elisa Strinna was artist in residence at the Jan Van Eyck Academie (Maastricht, NL). Strinna will participate in Documenta 15 (2022) with the collective Jimmie Durham & A Stick in the Forest by the Side of the Road.
Evita Vasiljeva
courtesy the artist
Evita Vasiljeva (Riga, LV, 1985. Lives in Riga, Amsterdam, NL and Marrakech, MA). She works with sculpture, installation and sounds creating devices from materials most commonly used in construction and urban landscaping. While repurposing materials, Vasiljeva also creates new aesthetics and relational dynamics with spaces, audiences, and art histories. Recent exhibitions include Baltic Triennial 14: The Endless Frontier, Contemporary Art Centre (Vilnius, LT); Publiek Park, in collaboration with SMAK (Ghent, BE); the Salon de Normandy by the Community (Paris, FR). She was a resident artist at the Fiminco Foundation (Paris, FR) and De Ateliers (Amsterdam, NL). In 2022, she will take part in The 16th Lyon Biennale, Manifest of Fragility, Lyon and Riga Biennial in 2023.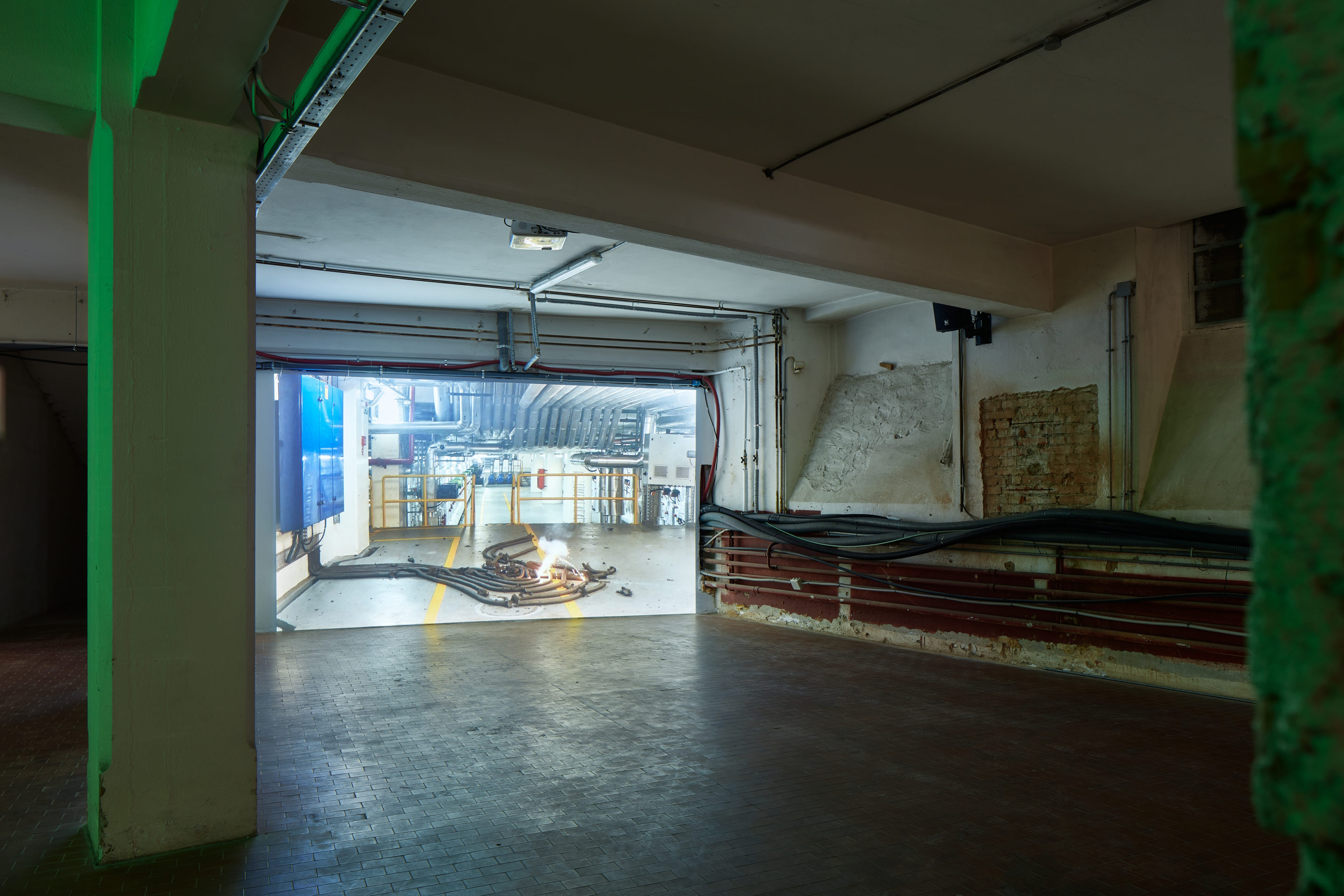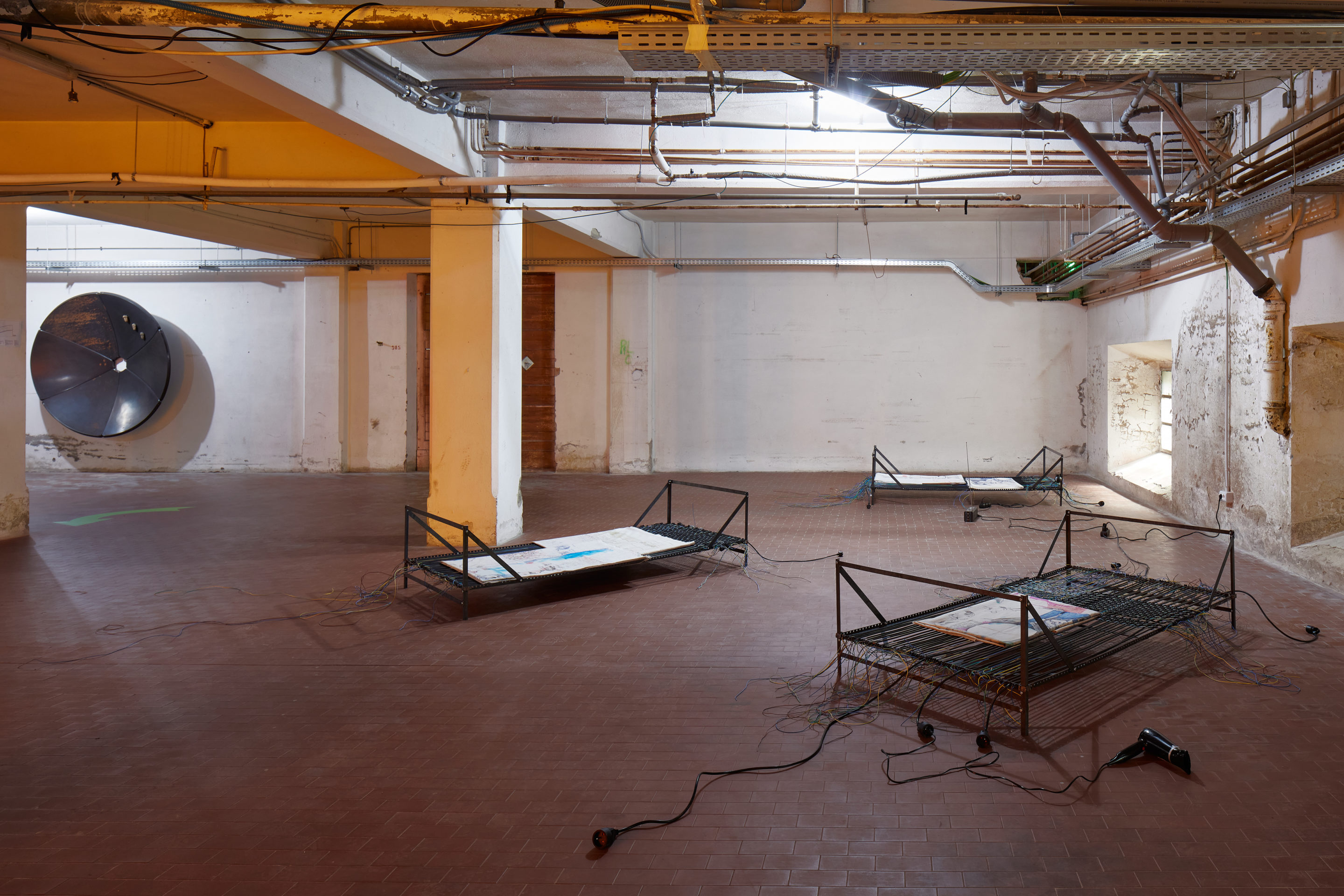 Adesso No, photo credits: Carlo Favero
Video credits: Alessandro Bartoletti