NAM - NOT A MUSEUM AT FUORISALONE 2022
Manifattura Tabacchi's contemporary art project presents Micromegàsuoni by IPER-collettivo at Fuorisalone 2022
From 6 to 12 June at BASE – via Bergognone 34, Milan
Micromegàsuoni, a site-specific installation that creates a dialogue between urban and natural landscapes, is produced by NAM – Not A Museum within the first edition of the artist residences SUPERBLAST. The installation is a multilayer wooden sculpture made up of two totem poles that are identical but placed in two connected locations: the city and the forest. The sound of the woods will be amplified by the shape of the structure that will, in turn, act as a sound board and open a sensory channel between the city centre and nature.
Micromegàsuoni originates from the observation of an empirical phenomenon and the will reconcile urban and natural landscapes through a shared experience which is both individual and collective. A gramophone, a megaphone: the former, located in the wood, records and collects ambient sounds from the Piegaro forest in Umbria and a number of wildlife parks in the Tuscany region; the latter, located in evolving regenerated spaces in Manifattura Tabacchi, acts as a soundboard inside the anthropised spaces. Thus, the artwork, fragmented in space and reconnected through the time of sound, provides refuge and shelter for city-dwellers, but is also a catalyst for retracing the sound in the opposite direction, from the city outwards, trying to reintegrate two environments that modernity has separated.
From 6 to 12 June, the work will be exhibited at BASE, Milan, during the second edition of We Will Design, at Fuorisalone: an experimental design laboratory where designers from all over the world, schools, universities, international institutions and young students will be invited to conceive new tools, methods and experiences in response
to the many contradictions of our time.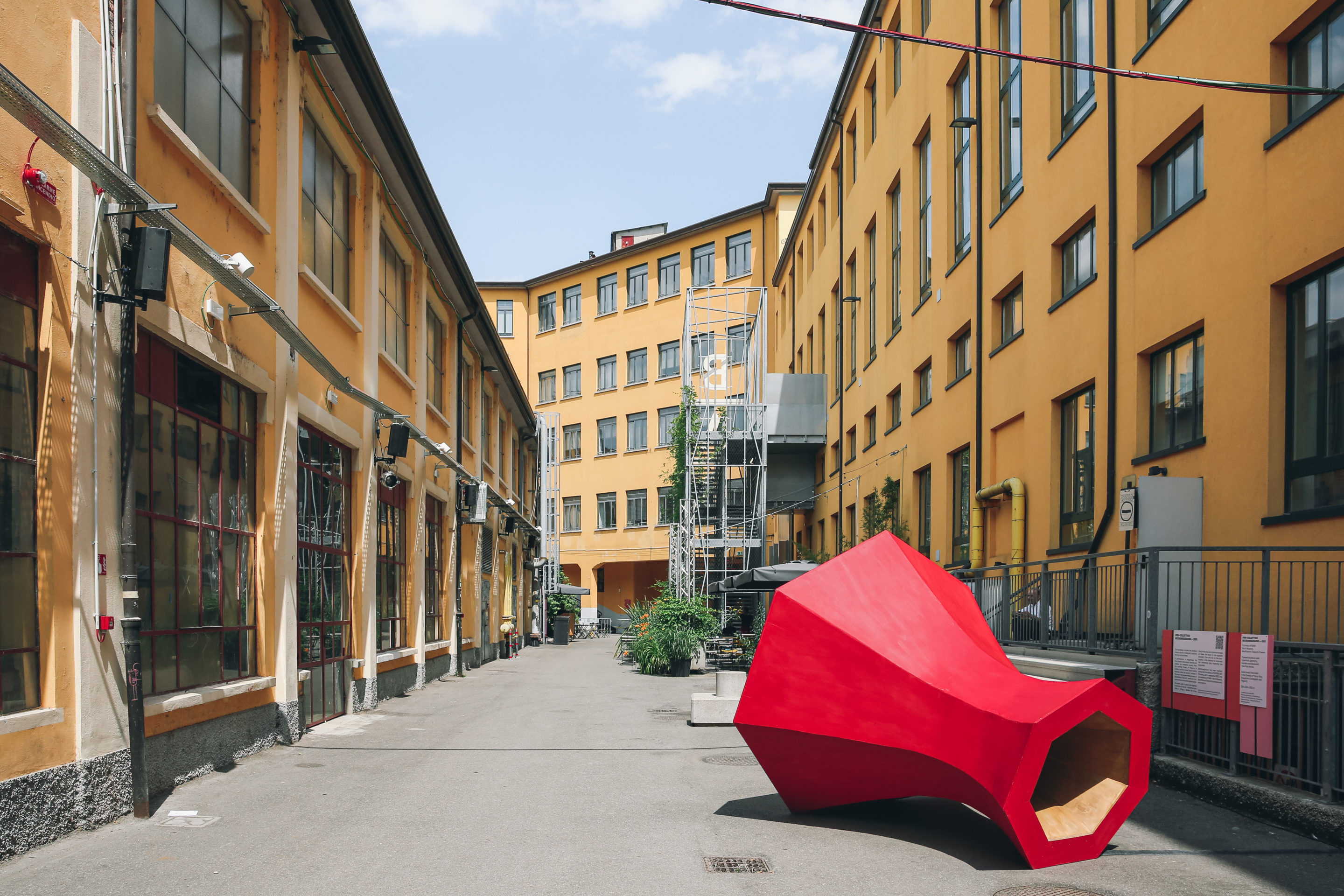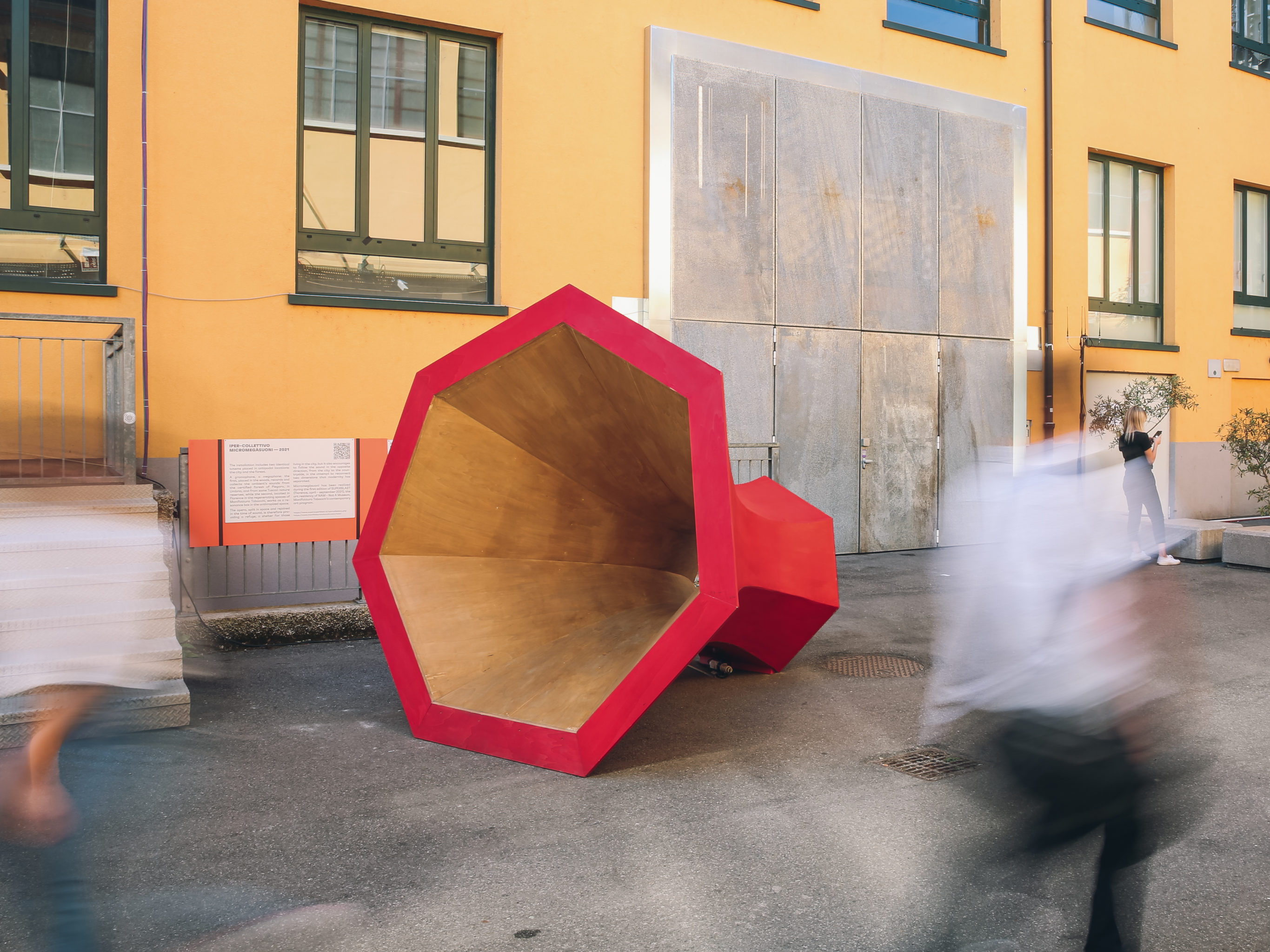 Photo credits Eleonora Festari