The Giulietta project, curated by Stefano Giuri, is part of the NAM – Not A Museum public program, with Gianluca Concialdi, Gianni Pettena, Sara Leghissa and Filippo Tappi.
Happenings, performances and temporary installations will install a dialogue with the Manifattura Tabacchi spaces.
The first event will be on 24th February with the happening Nulla via invia by Gianluca Concialdi.
Nulla via invia is a happening in which three kitchens created by the artist will be activated and where the public is invited to participate by bringing their own portion of food to be cooked on the barbecue.
Gianluca Concialdi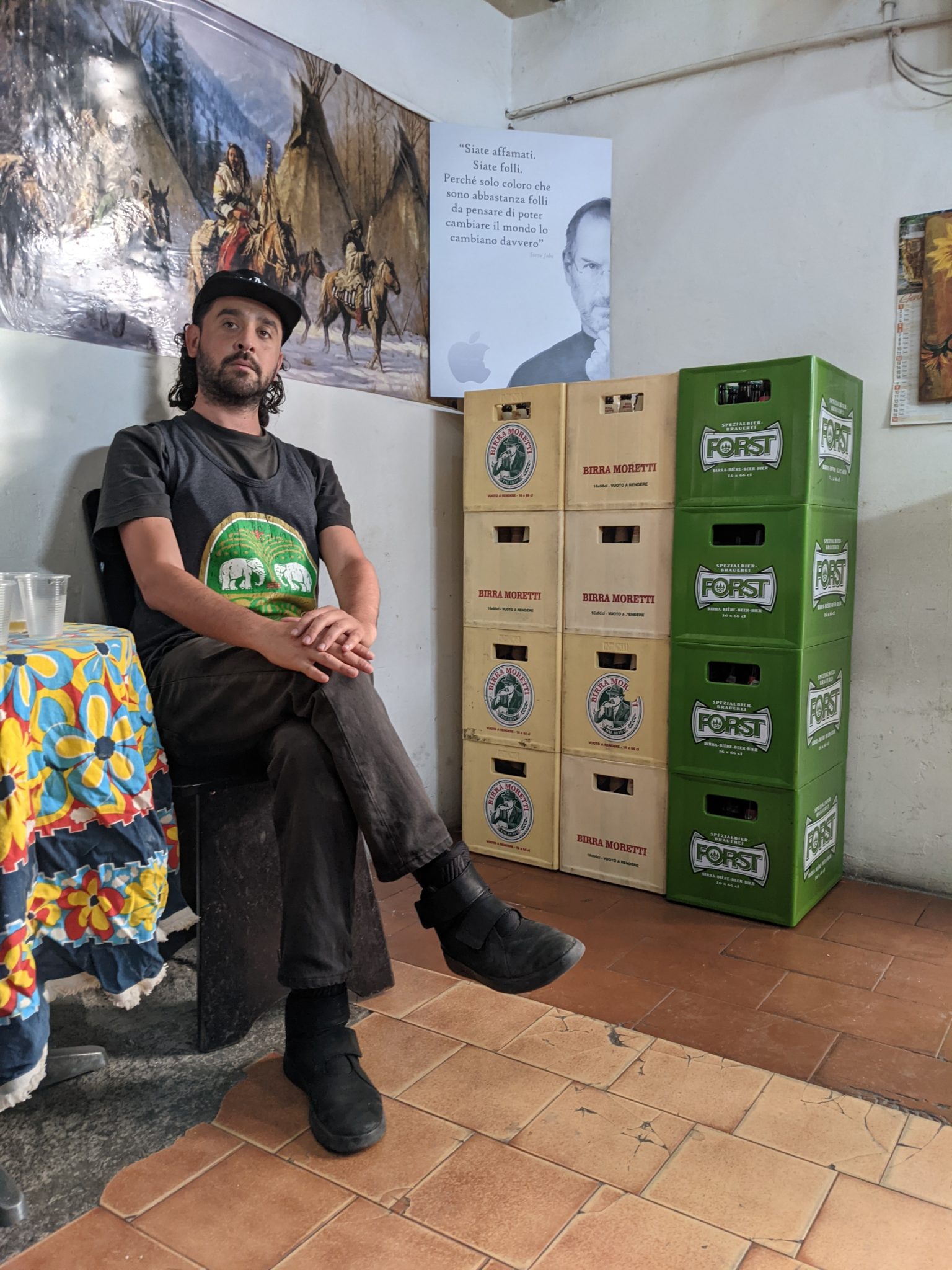 ph. Alessandro Drudi
Gianluca Concialdi (Palermo, 1981) moves in a border area between painting, sculpture and installations.
With his works he investigates how spaces and architectural structures can be considered in themselves informal or minimal pictorial elements.
Concialdi works mainly on installations populated by sculptures, figures that emphasize the surreal and metaphysical dimension, hidden by the real thing.
He has participated in solo and group exhibitions, including Curva di Gallo, Clima, Milan (2018); Kapala, Localedue, Bologna (2017); Park View, Frankfurt am Main, Berlin (2016); Caro Federico, GAM Palermo (2016); JEITO, L'Ascensore, Palermo (2015); MOODCLOTH, Ermes, Rome (2014); Till youth and genial years are flown, Zero…, Milan (2014); Ah, si va a oriente!, Fondazione per l'arte, Rome (2014); T, Monza (2014); Menabrea Art Prize winner (2014); Fegato di Piacenza, Carico Massimo, Livorno (2014); La Matte, Frankfurt am Main, Berlin (2014); One Thousand Four Hundred and Sixty, Peep-Hole, Milan (2013); VIR-Via farini in residence, Milan (2013); Anonima Concialdi, GiuseppeFrau Gallery, Normann (2012); Penso con le mie ginocchia, studio Airò, Dugnani, Perrone, Milano (2012).
Gianluca Concialdi, Nulla via Invia
Photo credits: Giovanni Savi
Video credits: Alessandro Bartoletti