NAM – Not A Museum presents the first of the exhibition projects scheduled from April to November in the temporarily reclaimed spaces of Manifattura Tabacchi. The program is made up of theme based exhibitions dedicated to the languages of contemporary art which have curators and artists as their protagonists. Its objective is to help overcome traditional exhibition boundaries and address non-places as fertile spaces of cultural dissemination.
Within this context, NAM presents "The Vernal Age of Miry Mirrors", Solo Exhibition by Michele Gabriele, curated by Treti Galaxie.
The exhibition, with free admission, will be open from the 7th of April to the 7th of May.
Wednesday-Sunday, from 2pm to 8pm at Manifattura Tabacchi.
(first floor of the B9, entrance by via delle Cascine 35).
Free entry, reservation is not required.

Opening Thursday 7th of April, 6pm.
The exhibition curated by Treti Galaxie, a nomadic project founded by Matteo Mottin and Ramona Ponzini, features a series of sculptures titled 'I'm sitting here on the ground so I'll remember it as a nice atmosphere' or 'The difficulties of a form to move away from the stereotypes it evokes', creating a dialogue with new videos by the artist.
The films are inspired by the way in which the nucleus of the cinematic and narrative message is expressed through sceneries, showing geometric landscapes and segments of places that are evoked on a dreamlike level – halfway between a filmic memory and a prophetic dream.
The sculptures are made out of silicon, epoxy resin, every-day use objects and electronic components. The structure of the works are inspired by the postures that many people, among which young artists, adopt when wanting to feign nonchalance: how they crouch, how they lean, the way in which they hold handbags and cigarettes while seemingly looking for something or someone.
These artworks originate from the will to investigate the modality of human observation, and stem from a research that is, in part, inspired by the variety of reactions and changes that have recently flooded society on a global level. In The Vernal Age of Miry Mirrors, the artist adopts abstraction and figuration as tools to trigger and, at the same time, confuse the mental mechanisms that emerge in spectators who find themselves experiencing an unforeseen event.
Michele Gabriele
Michele Gabriele (b. 1983) lives and works in Milan.
A selection of recent solo shows by the artist includes exhibitions at Nevven Gallery (Gothenburg, 2020), Gossamer Fog (London, 2019), Whitenoise Gallery (Rome, 2018), and group shows at AD Gallery (New York, 2020),16eme Biennale d'Art Contemporain Alios a La Teste de Buch (2019), Et.Al Gallery (San Francisco, 2018).
Treti Galaxie
Treti Galaxie is a nomadic art project founded by Matteo Mottin and Ramona Ponzini.
Active since 2016, in 2020 it curates Endless Nostalghia, a project dedicated to the movie director Andrei Tarkovsky, among the winners of Toscanaincontemporanea2020. In 2021 it curates Supercondominio3 at Castello di Rivoli-Museum of Contemporary Art, and the Torino Social Impact Art Award promoted by Artissima fair.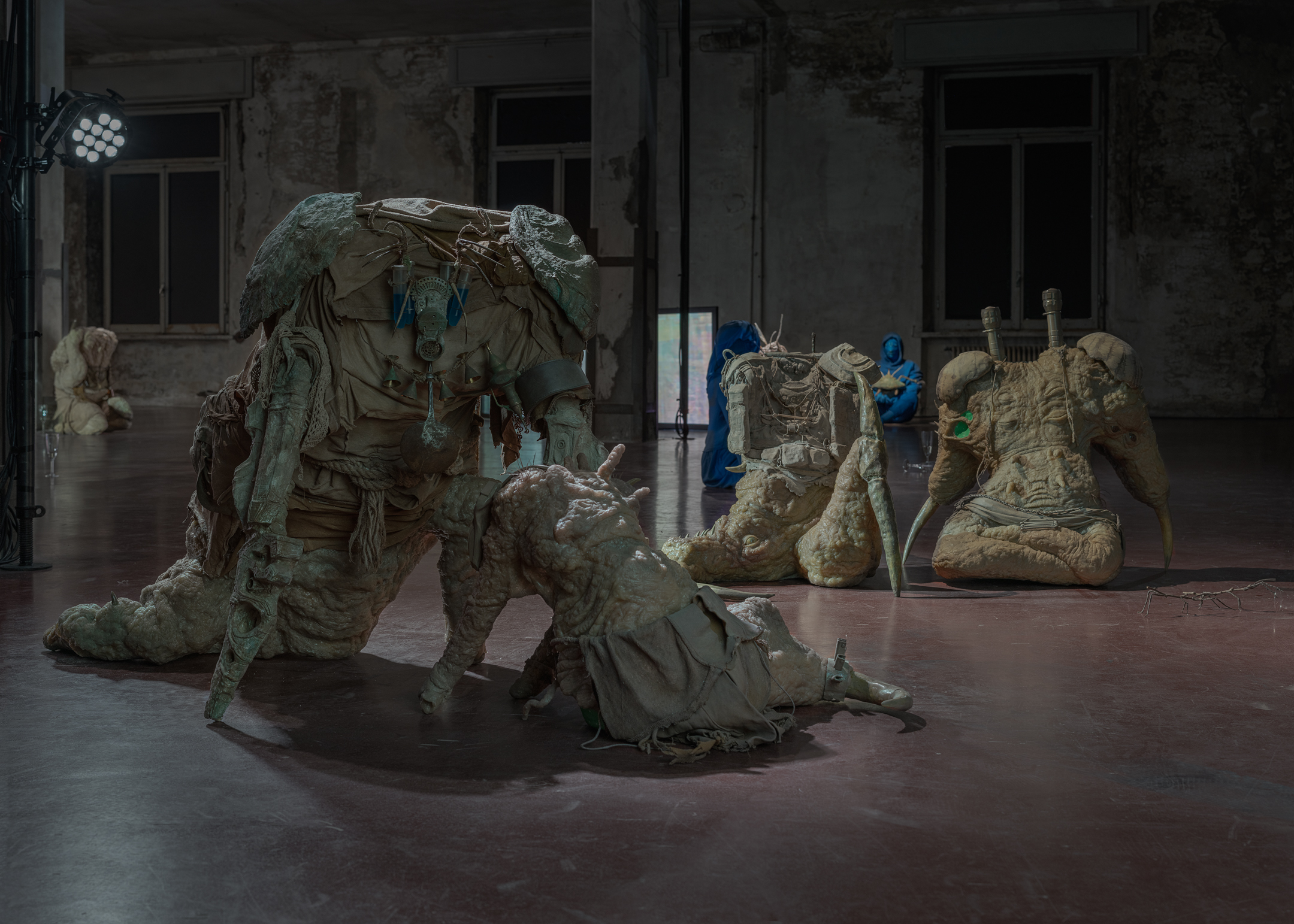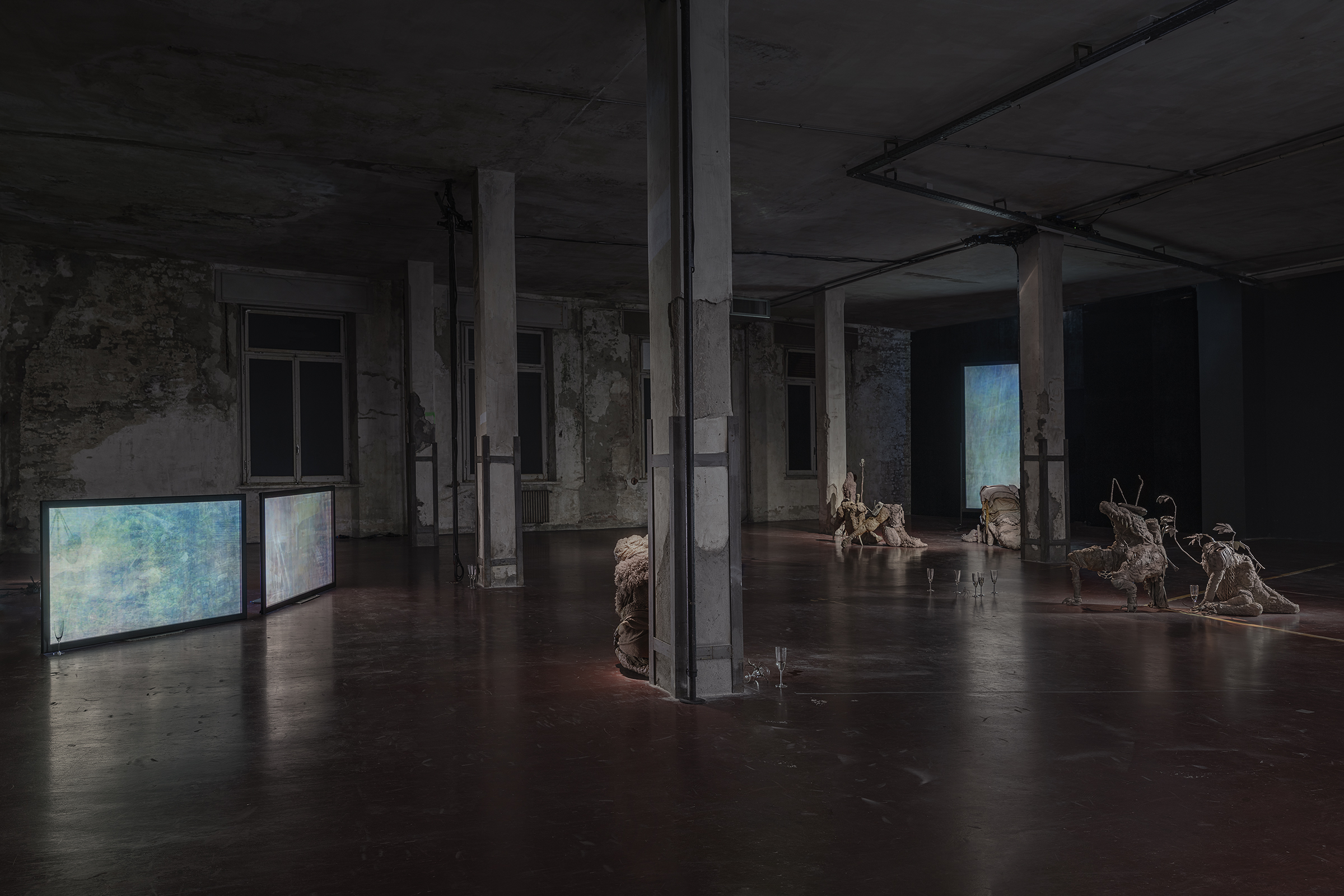 The Vernal Age of Miry Mirrors, Photo credits: Flavio Pescatori
Video credits: Alessandro Bartoletti