Habitat / Namsal Siedlecki
2-DSC_0453-Ph Leonardo Morfini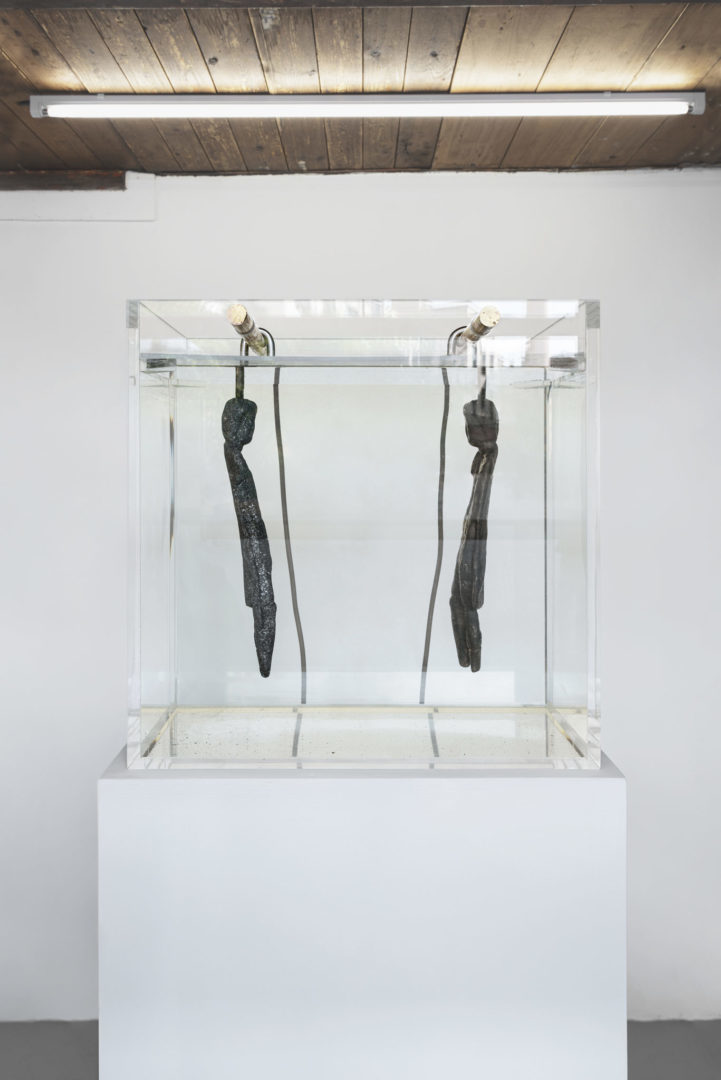 3-DSC_0476-Ph Leonardo Morfini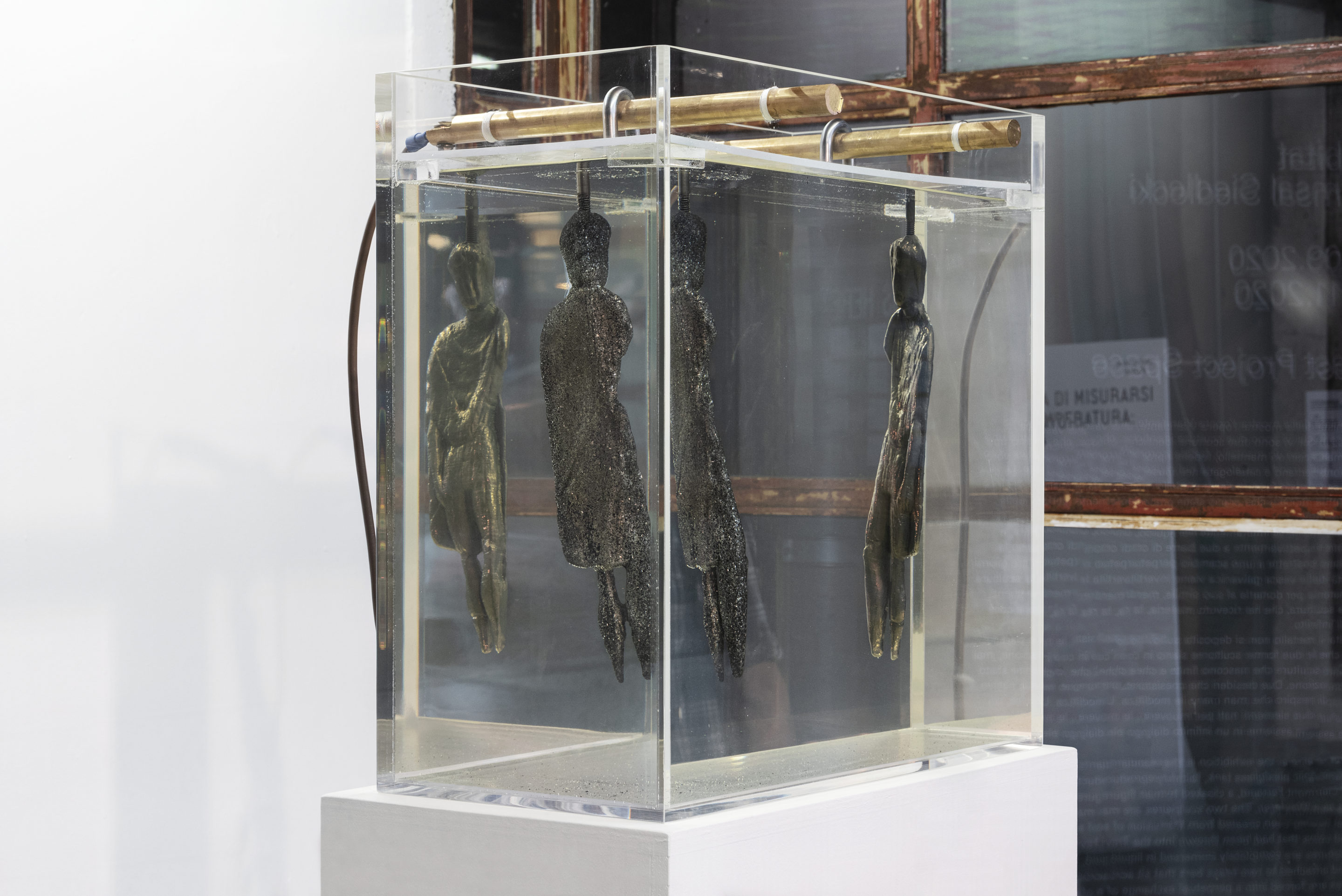 5-DSC_0451-Ph Leonardo Morfini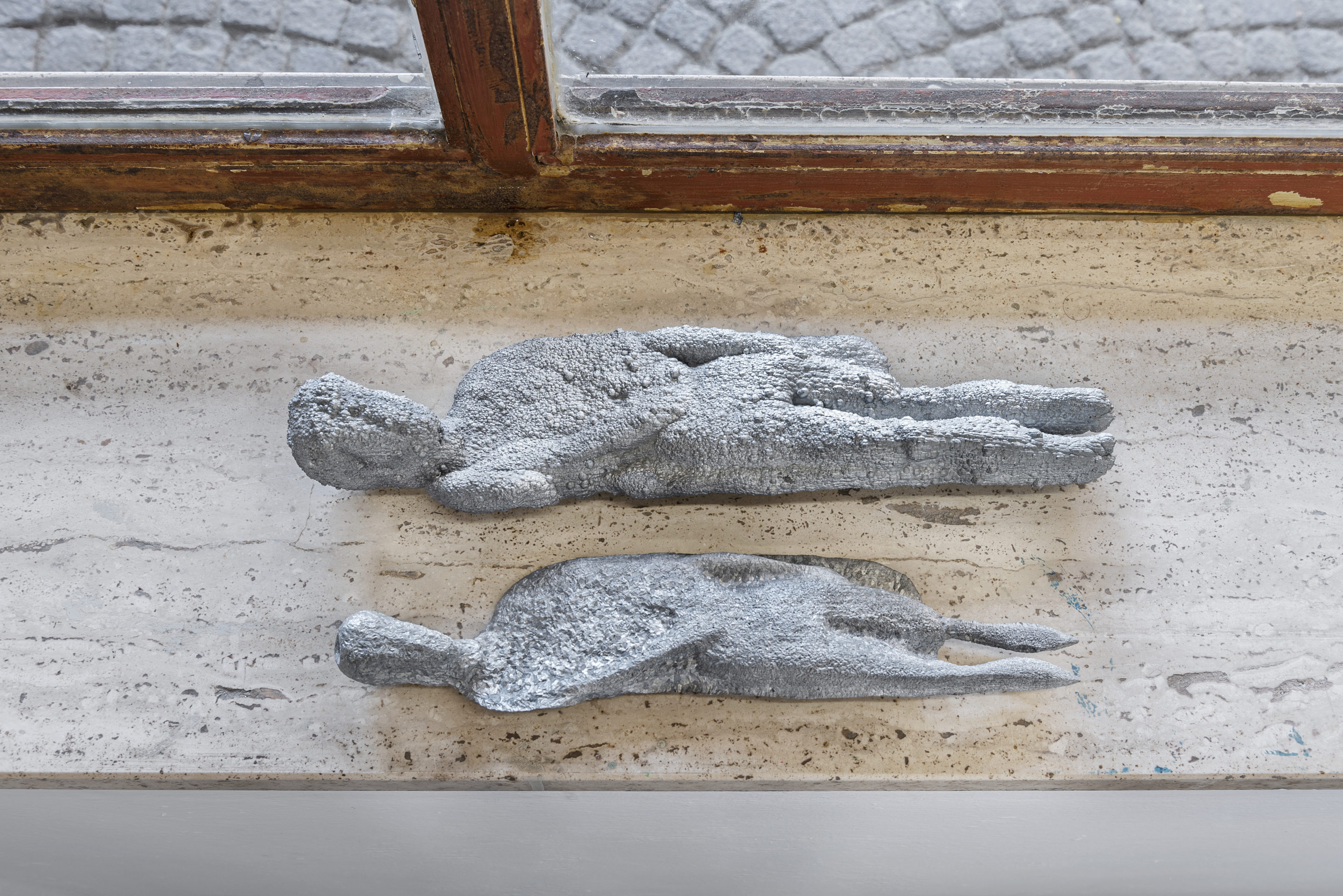 7-DSC_0921-Ph Leonardo Morfini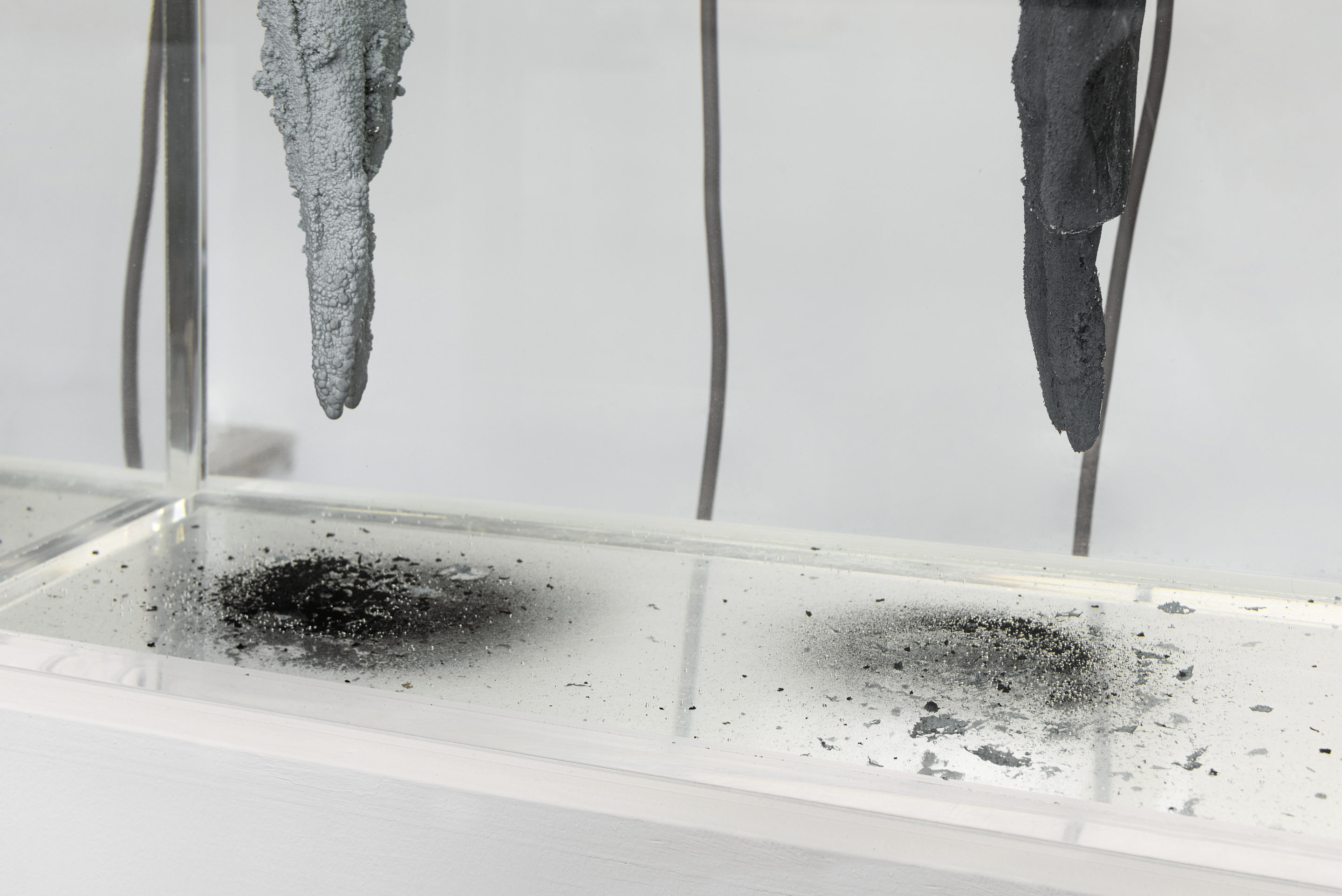 9-DSC_0928-Ph Leonardo Morfini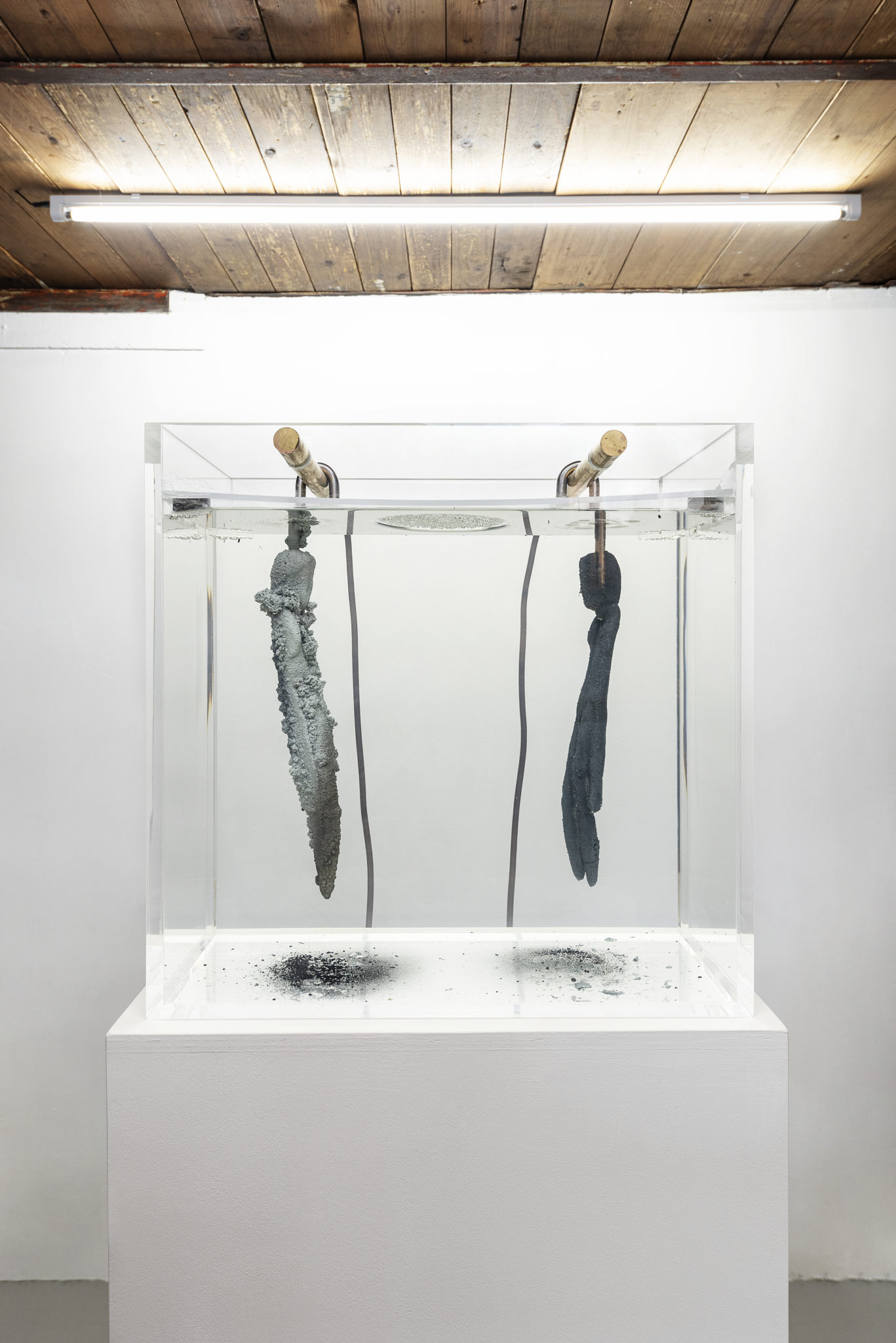 14-DSC_3730-Ph Leonardo Morfini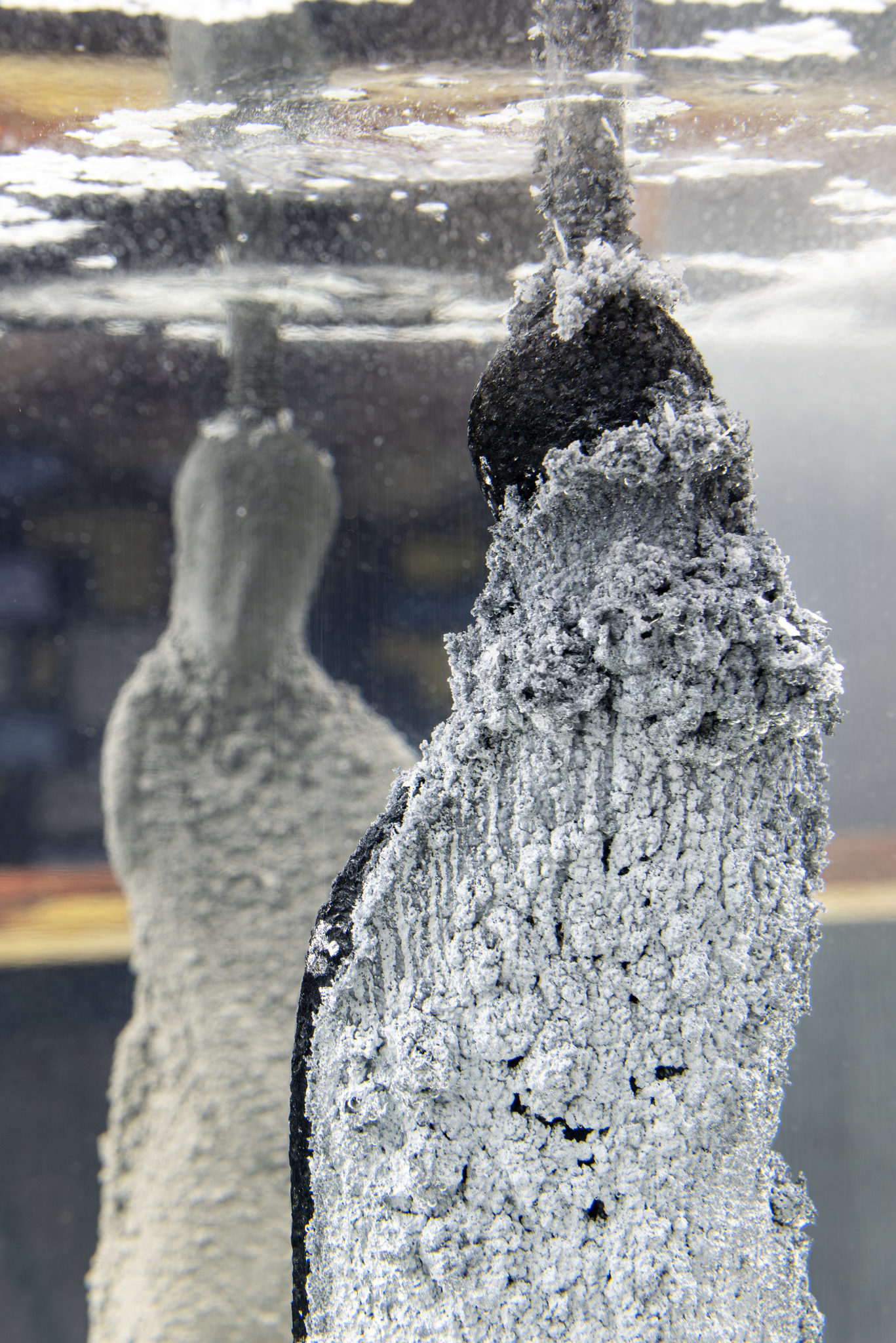 Artista:
The main feature of the exhibition is the Wayfarer, two identical statues within a galvanic plexiglass tank, faithful reproductions of one of the ex-votos of Clermont-Ferrand, a cloaked human figure catalogued in the museum as a Wayfarer. The two sculptures are made from fused zinc, the metal having been created from the fusion of some twenty-two thousand coins that had been thrown into the Trevi Fountain.
The sculptures are completely immersed in liquid, one in front of the other, and attached to two brass bars that sit across the tank. The sculptures are forced into a perpetual exchange of matter, every three days the polarity of the galvanic tank is inverted so that one sculpture loses matter to the other. Then, over the following three days the sculpture that had received matter slowly gives it back, continuing in this way ad infinitum.
Opere esposte:
Namsal Siedlecki. Viandante, 2020.
Plexiglas tank, brass bars,electrical cables, rectifier of
current, two zinc sculptures, 50 liters of acid galvanizing liquid. Variable dimensions