Not A Book is the new series of events curated by Todo Modo in collaboration with NAM – Not A Museum.
Thinkers from different fields of knowledge (scientists, philosophers, artists, writers) are invited for a discussion with the audience in the beautiful post-industrial setting of Manifattura Tabacchi. New ways of interpreting reality, different linguistic codes, upheaval of paradigms of reference, survival manuals for uncertain times: necessary tools to be able to follow lessons concerning our time.
The next Not A Book event will be on Thursday, October 27th 2022, at 6:30 p.m. in Manifattura Tabacchi, with Emanuele Coccia.
7 July 2022 | Book presentation 'Codex Seraphinianus' by Luigi Serafini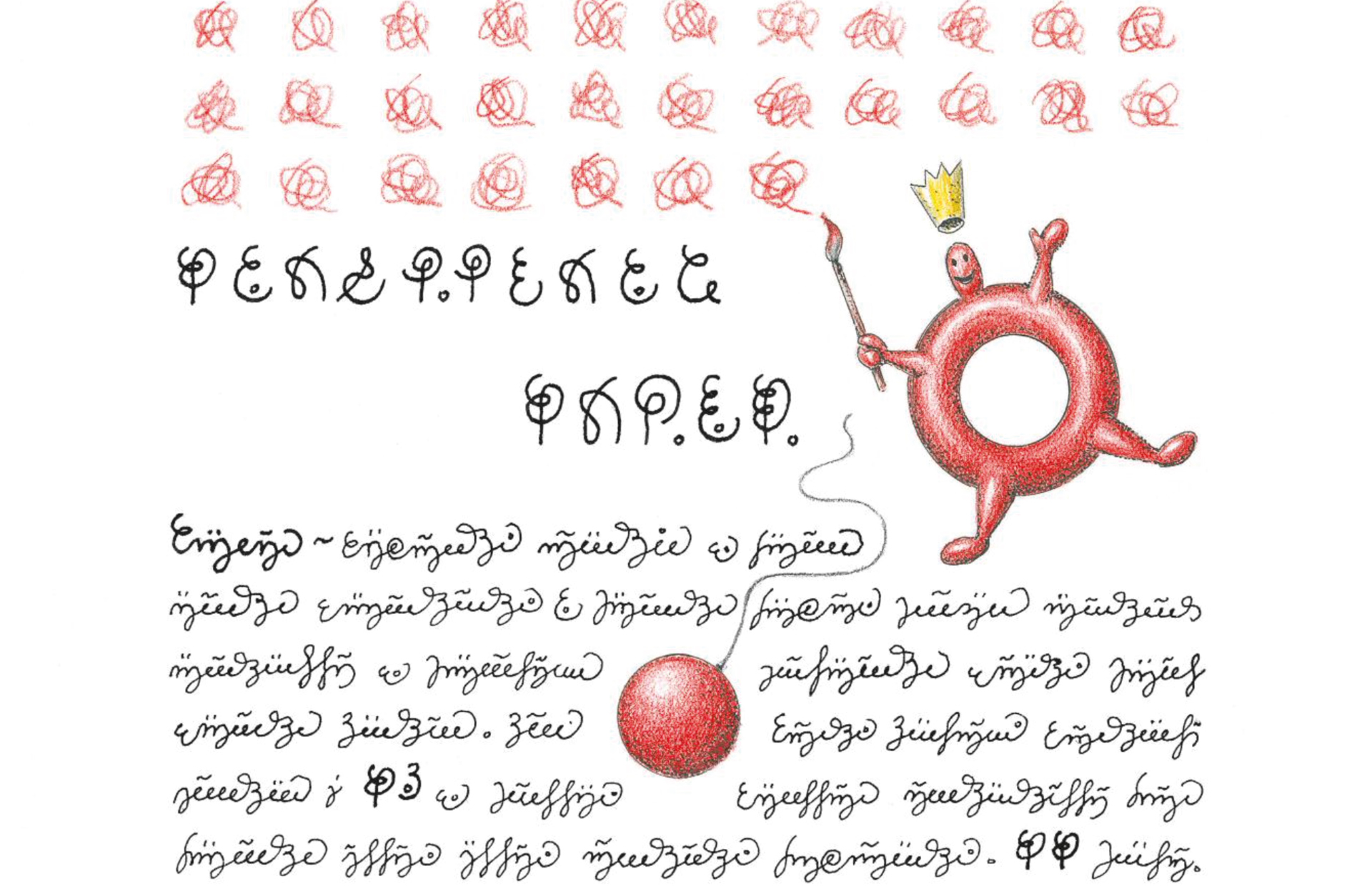 Since 1981, the year of its first publication with Franco Maria Ricci, Codex Seraphinianus, a visual encyclopedia of an unknown world written in an unknown language, has become a cult object worldwide and has fascinated a generation of artists, readers, and critics, generating lengthy debates about its meanings and origin. The book, celebrated as one of the finest contemporary artists' books, has created derivations and contaminations in all media, from the Web to music and film. Admirers included Roland Barthes (who read it in advance, when it had not yet been published) and Italo Calvino, who called it "The Encyclopedia of a Visionary."
With the advent of the digital age and new forms of communication, this book has gained even more relevance and uniqueness. For this new edition celebrating the 40th anniversary since its first release, Luigi Serafini has enriched the set of images with seventeen new plates and designed a new packaging for the Deluxe edition poised between an art book and a design object.
Luigi Serafini
Luigi Serafini is a multifaceted artist. He has worked in Italy and abroad. He has illustrated writings by Franz Kafka and Michael Ende.
Codex Seraphinianus, published in 1981 by Franco Maria Ricci and in successive editions since 2006, has become a major international success. The original Codex plates are kept at the Museo del Labirinto della Masone near Parma. In 2007, the Padiglione d'Arte Contemporanea in Milan dedicated Luna-Pac, a highly successful 'ontological exhibition' to him. From October 10th, 2020 to January 2021, the Centre Régional d'Art Contemporain (CRAC) in Sète has dedicated an exhibition to the surrealist universe of Codex and its author.
24 March 2022 | Book presentation 'Scritto nel ghiaccio' by Carlo Barbante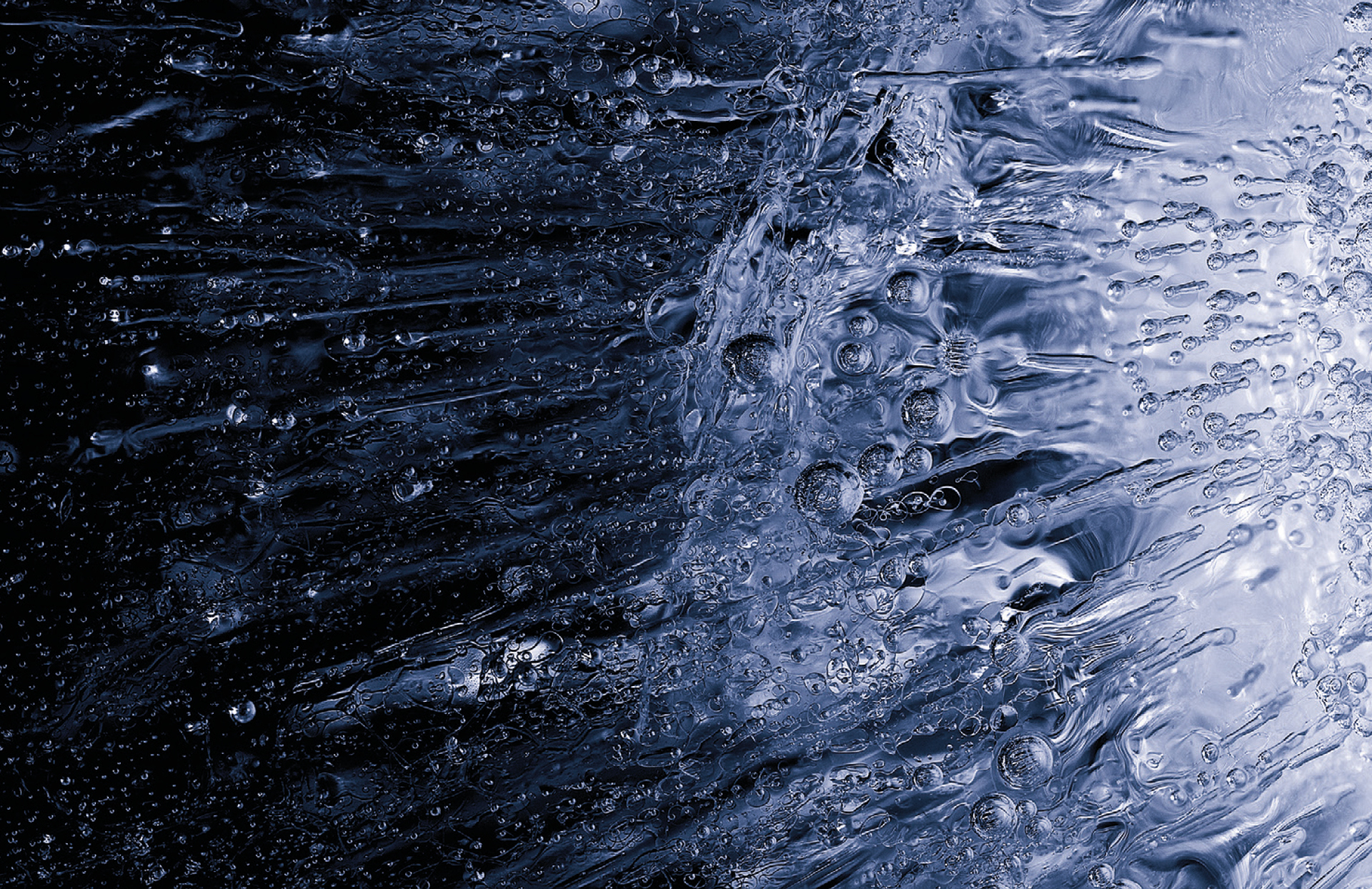 An extraordinary journey into the memory of our planet and its climate. Destination Antarctica, at an altitude of more than 3,000 meters, at a distance of more than 1,200 kilometers from the coast, where survival conditions are at the limit of endurance and temperatures can touch -60 °C.
In our luggage, in addition to a lot of logistical materials, there will be tools for extracting ice cores and sample containers from the ground.
But to do what? To recover the memory of the climate of the past through the information trapped in the layers of ice accumulated over time. Indeed, digging into the cap means uncovering not only an exceptional archive of the factors that have influenced our planet's climate-greenhouse gases, volcanic ash, fine dust-but also finding valuable guidance for interpreting current phenomena and preparing for those of the future.
Carlo Barbante
Director of the CNR Institute of Polar Sciences, teaches at Ca' Foscari University in Venice.
He works on climate and environmental reconstructions and has participated in numerous expeditions and sampling campaigns in polar areas and the Alps. He is coordinator of the international Ice Memory project, which aims to collect and preserve ice samples from around the world, and the Beyond EPICA project, aimed at finding the oldest ice on the planet.
28 April 2022 | Book presentation 'Il terzo inconscio. La psicosfera nell'era virale' di Franco Bifo Berardi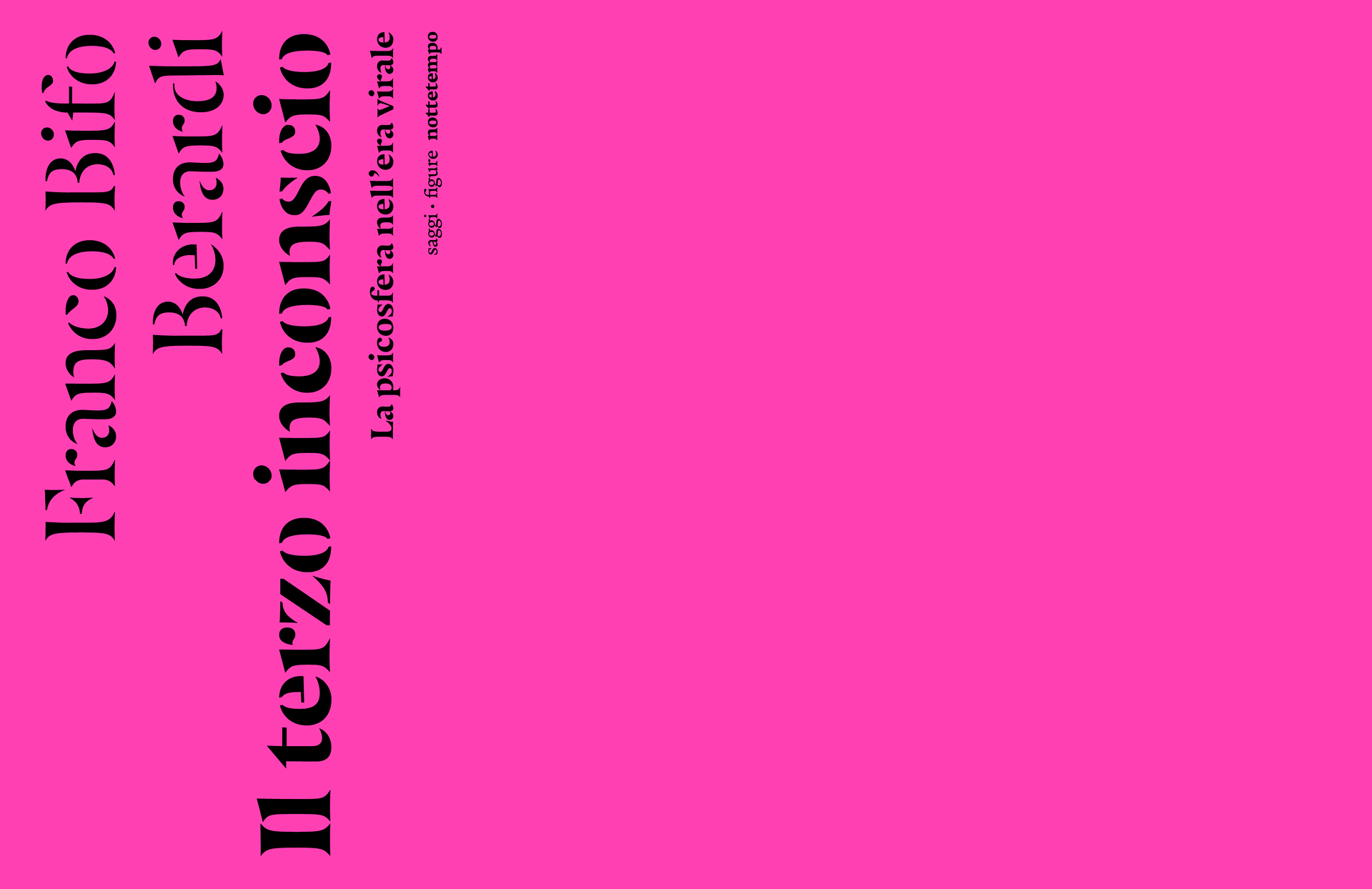 The unconscious knows no time or history, but its form and role in people's lives and society depend on the "psychosphere," which in each era has its own distinct specificity. In the early twentieth century, Freud identified the unconscious as "the intimate foreign land," the dark side of the well-ordered structure of progress and rationality. In the 1970s Deleuze and Guattari described the unconscious as a laboratory, a desiring force that ceaselessly produces imagination.
In parallel, the irruption of the virus into the global landscape and the depletion of psychic and physical resources due to aging force the individual and collective unconscious to come to terms with the radical prospect of human extinction. In this exploration of the contradictions of the present Franco Bifo Berardi investigates the third phase of the psychosphere and identifies the challenges that with extreme urgency confront our possibilities for action and our imagination.
Franco Bifo Berardi
Franco Bifo Berardi is among the most important contemporary radical thinkers. His latest books include Heroes. Suicidio e omicidi di massa (Baldini+Castoldi, 2015), Futurabilità (Nero, 2018), Fenomenologia della fine (Nero, 2020), E: la congiunzione (Nero, 2021).
25 May 2022 | Book presentation 'The Whale Theory' by Claudia Losi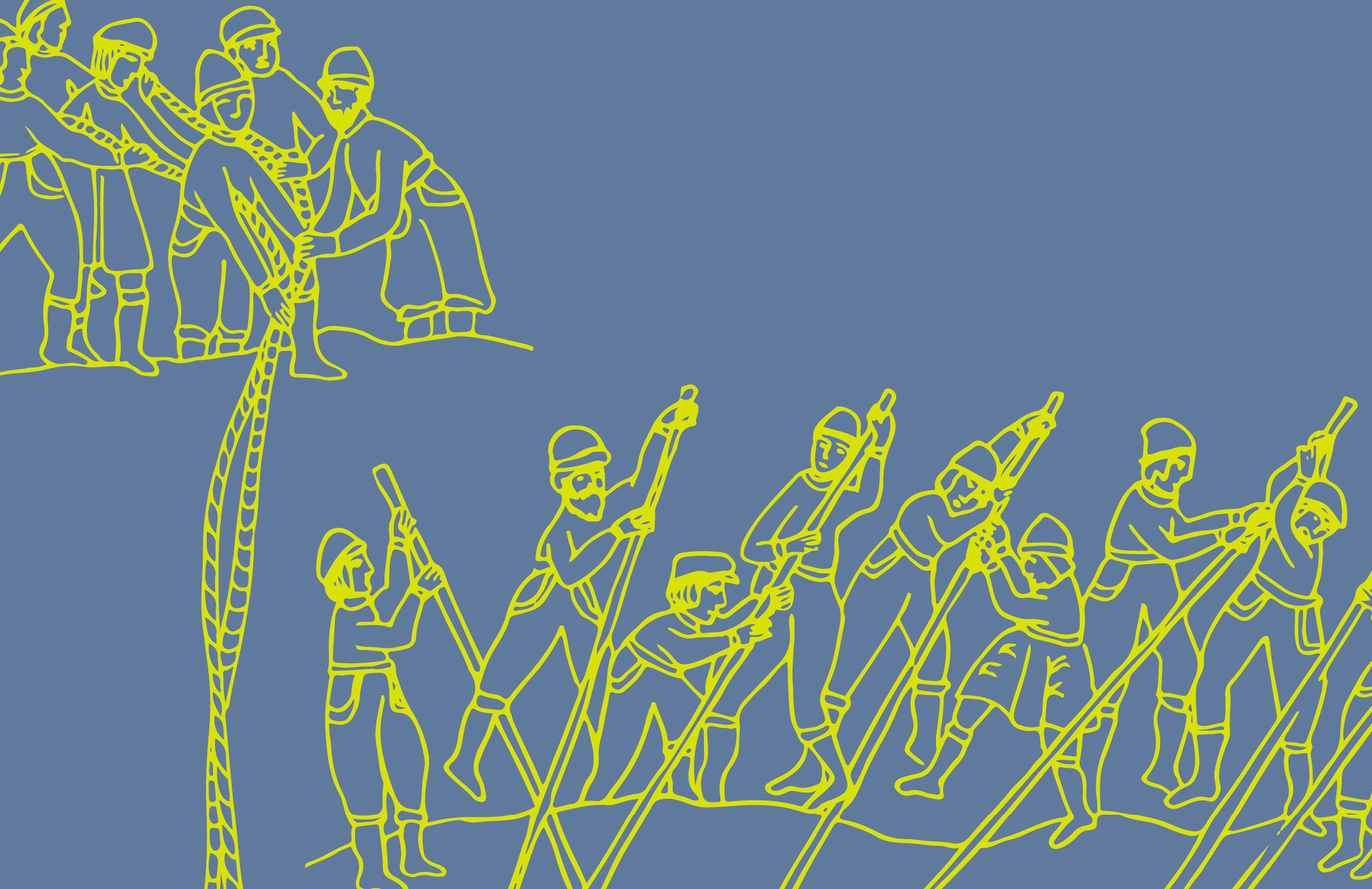 The whale is an animal that shows itself only to those who know how to wait: a colossal and opalescent creature, it eludes the gaze and like Moby Dick "eludes hunters and philosophers." The encounter with her is lightning-fast and fatal; it can occur at sea, among the Apennines or in a museum. Over the centuries she has been a mythological monster and inspirer of tales, a source of livelihood and an object of devotion.
For artist Claudia Losi, it became a fixed idea in 2004. From that moment, an endeavor that takes multiple forms and actions around the itinerant body of a minke whale, reconstructed in life-size gray wool fabric, begins. It is "Whale Project," a living entity that moves and magnets stories around the world, absorbing suggestions and constantly changing its appearance. The Whale Theory, the concluding chapter of this journey, is its literary materialization. An artist's book that holds strange and secret wonders, it is also a compass that allows us to retrace this long poetic experience through illustrations, photographs and texts.
Claudia Losi
Claudia Losi is an Italian artist who lives and works in Piacenza. Her artistic research, focused on the relationship between man and landscape, draws inspiration from nature, science, history and anthropology. Her works have a narrative dimension that sometimes makes use of writing and language, creating dynamics of relationship and community participation.
17 June 2022 | Book presentation 'Jungle Nama' by Amitav Ghosh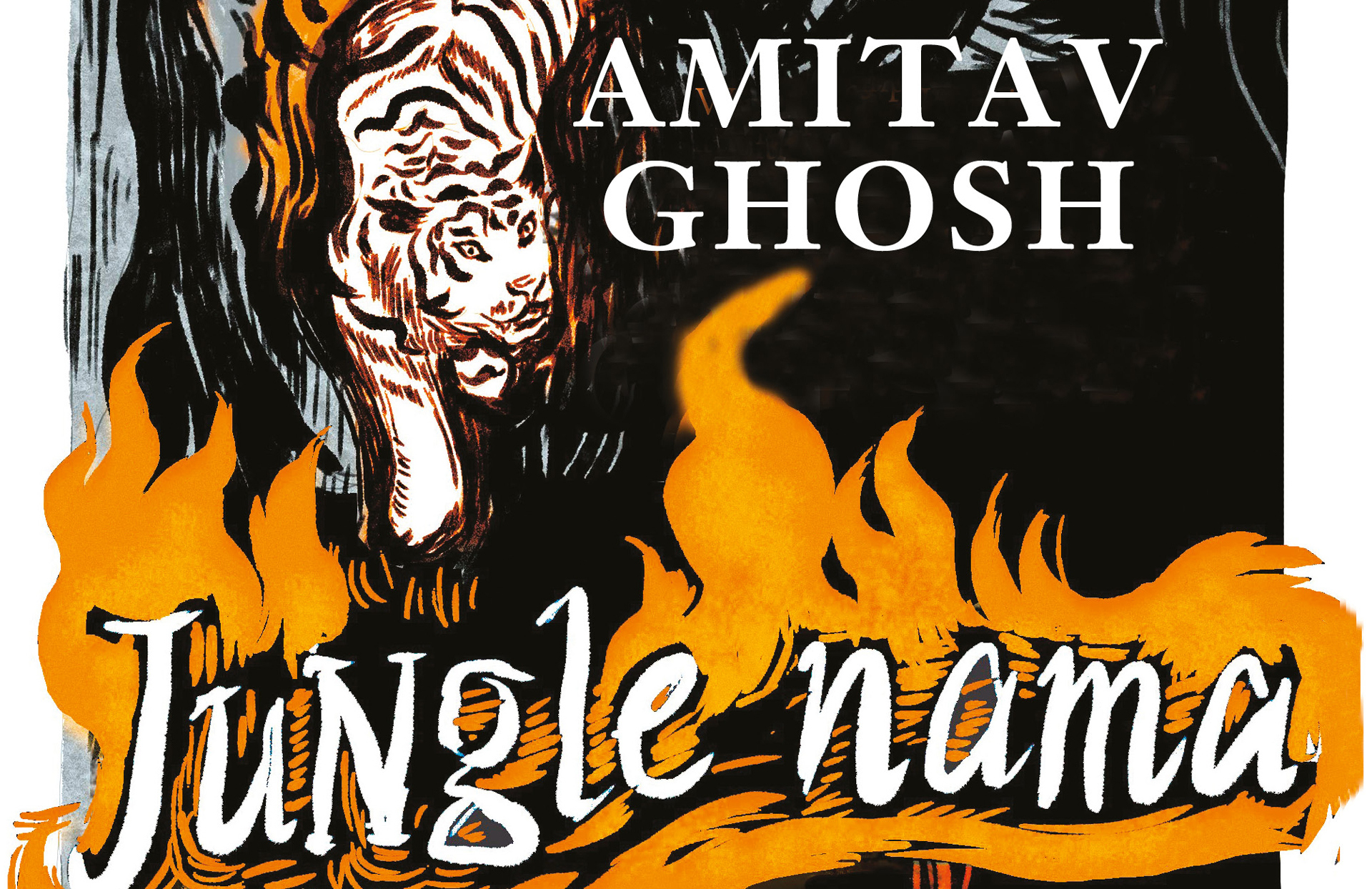 Jungle Nama tells of an ancient legend enshrined in the heart of the Sundarban, the world's largest mangrove forest. It is the legend of Dokkhin Rai, a terrible spirit who, spreading terror, dictates his savage law and reigns unchallenged over the forest. In the guise of a tiger, he suddenly appears before the unfortunate who dare venture into his realm and devours their bones, skin, and hands.
It is the legend of Bon Bibi and his brother Shah Jongoli, two beings of great power who flock from a distant desert, summoned by the prayers and pleas of jungle creatures in terror. Strong and merciful Bon Bibi, warrior with monstrous energy Sha Jongoli, after a savage struggle the two put an end to Dokkhin Rai's tyranny, confining him to the mouth of the river, where the water joins the land. Bon Bibi thus imposes his new law, a law born of his sagacity: in the realm of humans no demon shall set foot; at the mouth of the river, however, where Dokkhin Rai will have his fortress, no human shall venture. It is, finally, the legend of Dhona, the merchant known as the Wealthy, who cannot be satisfied with the affluence he has achieved. His greed yearns for a new adventure, a new journey beyond all boundaries and prohibitions.
Amitav Ghosh narrates this magnificent jungle tale by resorting to the magnetic power of verse, beautifully translated in this Italian edition by Norman Gobetti and Anna Nadotti. The result is a valuable book, especially for the younger generation, which, designed by Salman Toor, reawakens the ancient, wise law that has governed the relationship between humans and nature for millennia: the law of Bon Bibi, for which it is good never to challenge the wild heart of nature by bending it to one's will, if the balance of the earth is to be ensured. Balance that, as the nefarious consequences of ongoing climate change show, is now deeply threatened by the "boundless" activity of humans.
Amitav Ghosh
Amitav Ghosh was born in Calcutta in 1956, studied at Oxford and currently lives between his hometown and New York. Considered "one of India's greatest writers" (la Repubblica), for Neri Pozza he has published: The Land of the Tides (2005), Incendiary Circumstances (2006), The Palace of Mirrors (2007), Sea of Poppies (2008), The Calcutta Chromosome (2008), The Manuscript Slave (2009), The Shadow Lines (2010), The River of Opium (2011), Deluge of Fire (2015) and The Great Blindness (2017).