murubutu
in concerto
For all events please enter at via delle Cascine n. 33
Coming to the Cortile della Ciminiera on Saturday 6 July is Murubutu, the rapper who has created his own musical sub-genre of 'didactic rap', which aims not just to entertain but also to communicate culture. Murubutu will be playing songs from his latest album Tenebra è la note e altri racconti di buio e crepuscoli during the free-entry live concert at Manifattura.
Tenebra è la notte e altri racconti di buio e crepuscoli is the fifth album that Murubutu has released in this hybrid of rap and literature, and his third concept album, with the central theme of Tenebra being the night.
The night as a parallel reality which magically transforms the places on which it falls, changing the contours, the colours, the perceptions, the behaviours and feelings of the people who experience it. The night as a moment of rest or torment, now a dream, now a nightmare. The night as a continuous subject-object metamorphosis that takes on different faces in a continuous cycle. Is the night really only a negative functional moment for the illusory becoming behind which Parmenides' perennial being is hidden? In the album, the night becomes a narrative used to speak about complex phenomena such as war, loneliness, and mourning, but also the charm of nature, artistic inspiration, and love. The title that paraphrases Fitzgerald's famous work alludes to the night as a catalyst for fears and hopes, where the individual is at their most vulnerable to questions of existentialism.
Preceded by the single La Notte di San Lorenzo, all the stories contained here have different registers and suggestions and are influenced by contemporary narrators such as Haruf, Rigoni Stern, Ishiguro, Lauenstein, and also classics such as Wordsworth, Kafka and Dostoevsky, mixed together with historical insights and folk tales.
The verses contained in the album are set in many places near and far, where the arrival of the night represents the beginning of a new dimension that makes it possible to overturn the perceptions of the daytime. The night is represented as both a physical and mental place.
Production was entrusted to beatmakers from the Italian hip hop scene (Il tenente, DJ West, XxX -Fila, Swelto, DJ Fastcut, SuperApe, R-Most), who produced classic warm sounds to underlay the narration. In this album as in his previous works, the strong genre identity of the instrumentals corresponds to this willingness to find space for a writing style which is high on both technique and content. It should be thought of as a demonstration, particularly to the younger generation, of how it's possible to make rap music without moving away from concepts and references that can contribute to cultural growth.
The album features musicians from Reggio Emilia such as Emanuele Reverberi (Giardini di Mirò) and Stefan Castagnetti (Ico). Guesting on the mic, in addition to log-standing collaborators La Kattiveria and DJ T-Robb and the vocal talents of Daniela Galli and Dia, are artists that Murubutu considers to be the leading exponents of the Italian rap scene; Caparezza, Mezzosangue, Claver Gold, Willie Peyote and Dutch Nazari.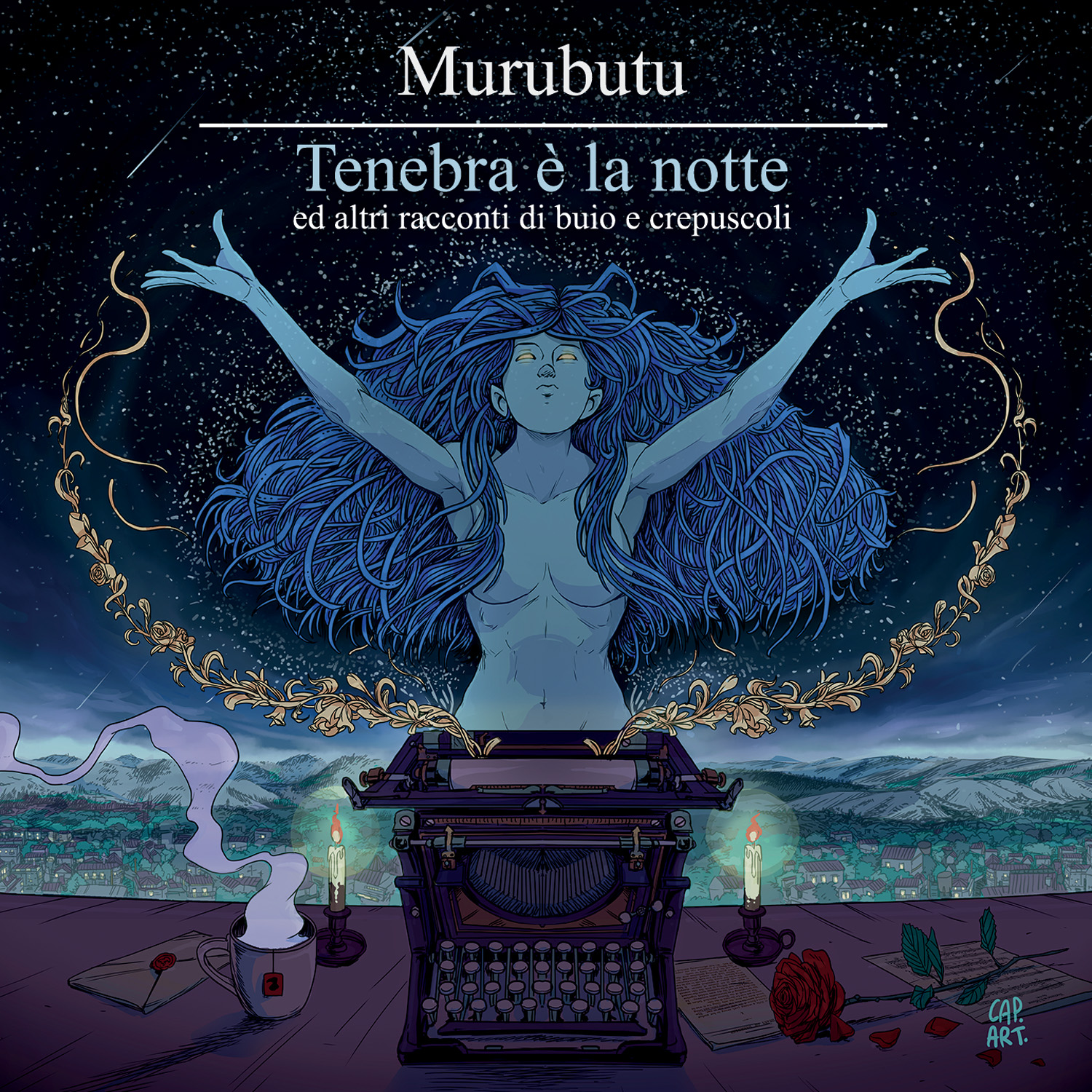 Bio
Alessio Mariani, aka  Murubutu, first got into rap in the early 90s. As a teacher of Philosophy and History at the Matilde di Canossa school in Reggio Emilia, from 2000 he began to reflect on the interaction between educational material and rap music. His intention is to make rap an expressive means of conveying cultural content without compromising on style. The result is a new musical sub-genre: didactic rap, given form in 2006 by the release of the album Dove vola l'avvoltoio with the collective La Kattiveria. On the basis of this mix of rap and narrative, in 2009 Murubutu undertook a solo project entirely dedicated to storytelling, in which classic hip hop sounds were the bed for texts more akin to singer-songwriters and influenced by poetry. In 2011 Murubutu won second prize at the G. Daffini National Storyteller Competition with the song Anna and Marzio.
Since 2016 he has been invited to numerous cultural festivals (Festival delle letteratura di Mantova, Festival della narrazione di Arzo, Cantiere poetico di Sant'Arcangelo, Festival della filosofia di San Fermo), including the famous Festival della Poesia di Castelfranco (MO) in which he spoke with Francesco Guccini during a public discussion about the relationship between rap and song writing.
Murubutu has so far released four albums through the Bolognese label Irma/Mandibola records: Il giovane Mariani e altri racconti (2009), La bellissima Giulietta e il suo povero padre grafomane (2011), Gli ammutinati del Bouncin ovvero mirabolanti avventure di uomini e mari (2014), L'uomo che viaggiava nel vento e altri racconti di brezze e correnti (2016) featuring Dargen D'Amico, Ghemon e Rancore.
Murubutu's live sets, performed with U.G.O. and DJ T-Robb, feature a unique mix of classic hip hop, poetry, narrative and literature.
The live concert by Murubutu takes place during the second edition of Many Possible Cities, a festival from Manifattura Tabacchi on the theme of urban regeneration which looks at how new polyfunctional spaces and fluid communities can contribute to the creation of cultural, economic and social capital. In this summer edition, talks and workshops will be accompanied by the universal language of music, bringing these possible cities, pioneers of a plural future, into the present, whilst offering opportunities for local people who are open to contemporary developments and able to speak to the wider world.