Florence Folks Festival
2019
from 10pm
On the third evening of Florence Folks Festival, Friday 26 July,  the DJ set by Dengue Dengue Dengue and the concert by POPS will transport the Manifattura to the streets of Lima and Bogotà and the beaches of South America.
live set
From psychedelic cumbia to dub, from salsa to footwork, from tribal to techno, come the b Dengue Dengue Dengue.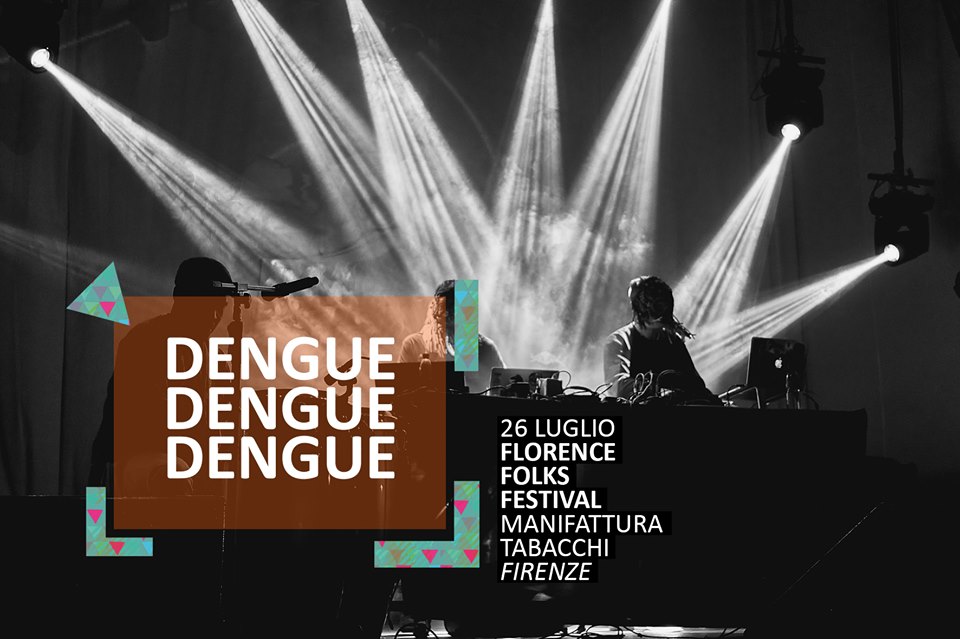 concert
A tropical, ironic and surprising band, POPS combines cumbia, calypso, ska and rocksteady. The four musicians from the Tuscan music scene are masters of Latin rhythms and long instrumental solos, breaking every genre boundary.
POPS are:
Lorenzo Baldini – Sax
Niccolò Giordano – Keyboards
Francesca Chiti – Bass
Gabriele Pozzolini – Drums and percussion