Cieli Neri / Alice Visentin
Toast Project Space
from 24.03.2021 to 04.06.2021
Monday-Sunday 8:30-22:00.
Access to the Giardino della Ciminiera at Manifattura Tabacchi is restricted in compliance with the measures adopted by the Italian Government to contain and manage the COVID-19 epidemiological emergency.
On Wednesday, 24 March, TOAST Project Space will present Cieli Neri by Alice Visentin.
This exhibition, realised by the artist over the course of a residency at Toast, features large-scale drawings, watercolour paintings and wax-pastels. 
Cieli Neri is the pictorial representation of Alice's many interests which span from the variety of the cosmos to daily events to the tradition of oral storytelling and song. The artist's imagery is developed from the vernacular culture of rural communities which, in these works, is fused with visual references that she encountered during her stay in Florence. 
Using a limited set of materials, Alice Visentin creates intricate compositions which unfurl along two scrolls of paper that measure 1.3 x 12 metres each, donning the work an interchangeable and modular structure. In this 'microcosm' water and coloured pigments blend in forms to reveal stylised characters, gold highlights, and plants. Phrases and words can be found as well, almost as if the paper scrolls had the ability to share their wisdom verbally. 
The shapes of faces, colours, and written words contain an infinite number of stories and influences: Florence's botanical garden that is currently closed but described by a passerby, the use of mixed colour with water which imitates the river Arno's flow, the decorated architecture which hints at the marvels inside impenetrable palaces. All these stories meld in the blink of an eye, as if they were a manifesto to pass on from generation to generation. 
Alice Visentin
Alice Visentin was born in 1993 in a town outside Torino. Over the years, her relationship deepened with her maternal grandmother and the women from the mountain village where Visentin regularly spent long vacations. These relationships inspired her work, allowing her to explore her family's history and that of the community, and to come to a general understanding of the strength of the village community. The visual references present in her work — such as hats, walking sticks, and long dresses — are references drawn from the culture and the land of the mountain communities of Visentin's heritage. The cultural exploration of her personal history has led the artist to understand how knowledge is produced through rituals and oral storytelling and how these processes confer new significance to objects and personal encounters. Alice Visentin currently lives and works in Torino, where she studied painting at the Accademia Albertina. In 2015, she founded 'Spaziobuonasera' with certain fellow students. Her work has been featured in many group exhibitions: Palazzo delle Esposizioni, Rome, 2020; Monitor Gallery, Roma, 2019; Nevven Gallery, Göteborg, 2018; Basis Showroom, Francoforte, 2018; and Cité Des Arts, Parigi, 2017. Personal exhibitions include: Il comizio, la merenda, il canto with Fondazione Elpis and Galleria Continua, Avise, Aosta, 2020; and Tile Project Space, Milano, 2017. Throughout 2017, Alice was assistant to the artist Anna Boghiguian during the preparatory phase for the Boghiguian exhibition in the 'manica lunga' spaces at the Rivoli Castle. In September 2019, Alice participated in the project Per un rinnovamento immaginista del mondo. Il Congresso di Alba: 1956-2019, curated by Carolyn Christov-Bakargiev and Caterina Molteni.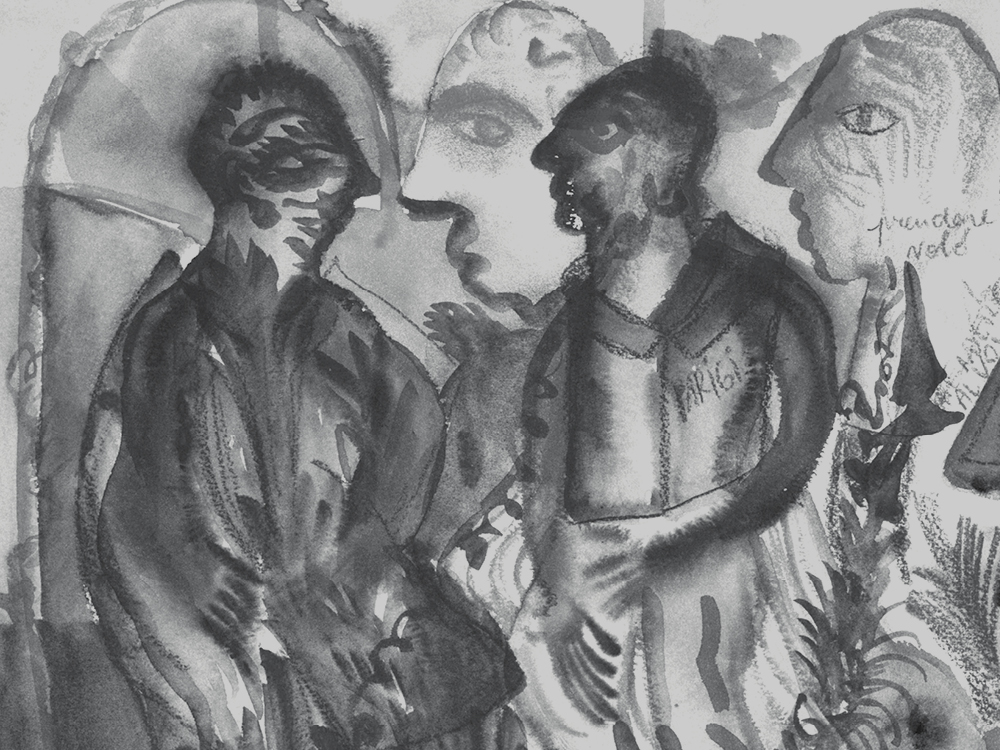 TOAST Project Space
TOAST Project Space is an independent space that is open to experimental contemporary artistic practices. Founded in 2019 by artist Stefano Giuri in what was formerly the doorman's booth near Manifattura Tabacchi's main entrance, the space's activities include bimonthly exhibits for which artists are invited to produce site-specific projects. TOAST Project Space was conceived and inaugurated during the Artist Residency Programme promoted by Manifattura Tabacchi.