Malti da legare: which beers to drink with which types of foods
Malti da legare
by Antonio Massa, Birrificio Valdarno Superiore, Master brewer and B9 maker
birra bvs
Which beers to drink with which types of foods
Beers can be wonderfully matched to the foods they are consumed with. To get started, it is useful to know what beer is made from because the aromas of these ingredients, combined with the brewer's knowledge and experience, is how the flavour of a beer is created.
THE RAW INGREDIENTS USED TO MAKE BEER
First of all, water. Every type of water has a unique taste and mineral composition which will be transferred to the brew.
Barley malt is the transformation of barley into malt. In the brewery, the master brewer selects the healthiest barley grains. The grains are then wetted, so that they start to germinate. Once sprouted, the barley grains are cooked in large ovens using hot air. Depending on the temperature and cooking time, the master brewer can obtain various types of malt: light, red, amber, dark, and black.
The flavours of light malts are bread, honey, and bread crust; while dark malts lend notes of caramel, coffee, liquorish, chestnut, and toffee.
Hops are the female flower of the climbing plant with the botanical name of Humulus lupus. Hops are divided in two families: one contributes to the bitterness of a beer, the other contributes to the aromas that a beer may have. This is why, in addition to dryness, we can find grass, citrus, resin, spice, and floral notes.
Il luppolo è il fiore femminile di una pianta rampicante dal nome botanico Humulus lupulus. I luppoli si dividono in due grandi famiglie: una è molto interessante per le caratteristiche amaricanti, l'altra per l'aroma che i luppoli possono avere. Ecco perché oltre all'amaro, nei luppoli possiamo trovare profumi erbacei, agrumati, resinosi, speziati e floreali.
Yeast, cells from the Saccharomyces family, can be divided in three types. Low-fermentation yeasts are of 'neutral' flavor, therefore they allow the aromas already present in the malts come through. High-fermentation yeasts contribute flavors of ripe fruit, yellow fruits, spices, and floral notes. Self-fermenting yeasts, often wild, give the beer an acidic turn.
Other raw materials used to make beer can be: spices, honey, citrus fruit rinds, candied sugar, chestnuts, flowers, etc. All these are aromas already present in the ingredients listed above. We must remember, aside from being alcoholic, that beers are a carbonated drink. Therefore, their bubbles, which can range from being almost imperceptible to pleasantly persistent, are well-suited to food consumption.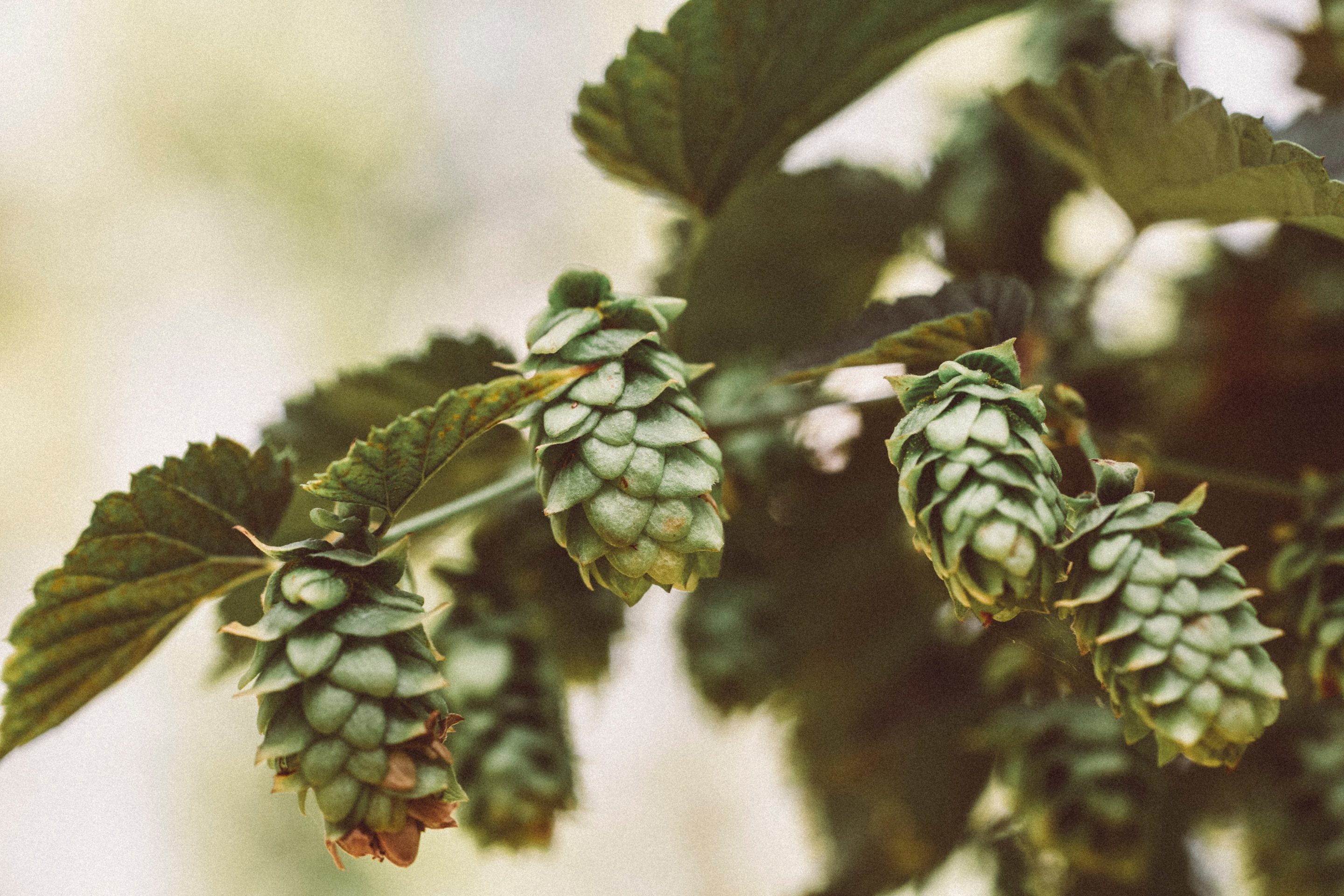 FOOD PAIRINGS
Now that we have the aromas of beers in mind, we can let our inner chefs delight in creating gastronomic matches. We must remember three macro-possibilities: contrast pairings, symbiotic pairings, and support pairings. Balance should always be the final goal.
CONTRAST PAIRINGS
This technique is used to neutralise the palate and to mitigate foods or beers that already have a very strong flavour. Sometimes, instead of thinking of opposites, the right question to ask ourselves is 'what food would go best with this type of beer?'.
So, for example, with a particularly bitter brew — like an APA or an AMERICAN IPA — foods that are sweet or spicy could be an excellent match, as they would mitigate the bitter notes of the hops used in these types of beers.
SYMBIOTIC PAIRINGS
This technique is recommended when one wishes to maintain the same aromatic and taste level during the meal: delicate foods with delicate beers, bitter foods with bitter beers, and so on. Here are some examples: a PILS-style beer, not too bitter, with bready notes, would pair well with fried vegetables; a BLANCHE-style beer with light notes of spices would go well with Tuscan schiacciata and finocchiona; a RUCH-style beer with smokey malts would pair with speck or smoked herring.
SUPPORT PAIRINGS
When support pairing, we must choose to either accentuate the food or the beer. If the focus is on the food, the beer should accompany the meal, but never overwhelm its flavours, and vice-versa. A few examples: a LIGHT STRONG ALE pairs well with pici with white Chianina beef ragù, or a PORTER-style beer can be paired with a Sachertorte.
The combinations are truly infinite, especially if we consider Italy's extraordinary heritage of typical products and traditional cuisine. This is why it is fascinating to taste the beers from each individual region alongside dishes from the same territory: they are the expression of traditional research in food and drink pairings that exalt their local singularity.