Entrevue EXTRA / Interview with Michele De Lucchi
'My whole life — as an architect, designer, artist, who I am — is based on my ability to make a difference.' 
Michele De Lucchi is an architect and designer who has created projects for the most important institutions in Italy and the world over. Here, he talks about the responsibility architecture holds towards its environment: reconverting spaces is an opportunity for Italy to preserve its historic heritage, to teach sustainability, and envisage what 'avant garde' means today.
Earth Stations: a new generation 
These are current and extraordinary themes that converge in his most recent research, Earth Stations, carried out with AMDL Circle, an interdisciplinary circle for innovators and designers founded by De Lucchi himself. Recently, the Earth Stations have been featured in the Museo del Novecento's exhibition created thanks to Manifattura Tabacchi's support. 
De Lucchi Earth Stations
Architectural spaces should not be defined according to a single function: 'Earth Stations are meant to be social piazzas where a new way of being together takes place', they are environments where individual creativity, knowledge and skills are put to the service of a greater whole. Architecture today needs to breathe a feeling of togetherness: this is its new frontier. Be it an office or a museum, the design of this space must include inter-personal meetings and exchanges as its constituent elements. In this light, the idea behind Earth Stations is a platform which albeit lightly, yet all-encompassing, on the whole territory, lives and grows in symbiosis. A territory which is both social and natural, because the very idea of sustainability must necessarily apply to the entire community, it does not and cannot exclude any forms of life. This idea leads to another avenue of research in Michele De Lucchi's Education Stations. Spatial education implies teaching current and future generations about social, natural, and economic sustainability: the existential structure of architecture and the effort which involves the entire global community.
The Reconversion of existing spaces
Today, many contemporary architecture spaces are designed for a single purpose. Yet when they must function differently and are transformed, they no longer work. The reconversion of existing spaces is essential. Modifying spaces that already exist is a way not only to save and preserve architecture, but also to rebalance the distribution of buildings on Earth's territory. Most people live in cities, and almost all construction takes place in cities. Yet, says De Lucchi, 'the city is primordial broth', it is a whirlwind of networks where the meeting of minds occurs, but it is necessary not to over-build cities. Italy has an advantage thanks to its rich historical and architectural heritage which can be re-converted. Because of this, Italy also holds a responsibility and must have a role to educate the rest of the world.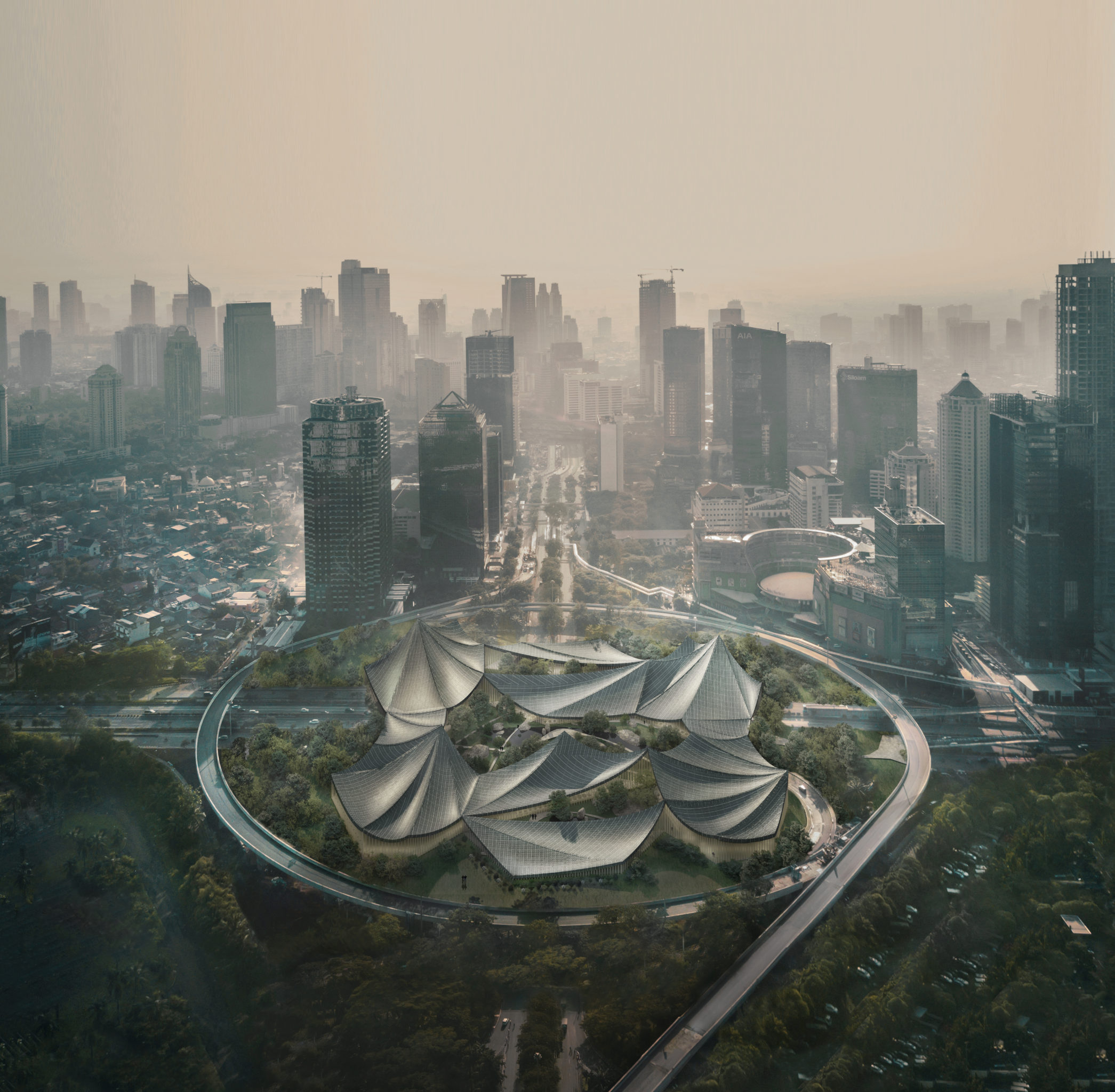 Avant garde in the XXI century
The ideas behind radical architecture and design are values that Michele De Lucchi upholds and are a legacy he treasures. De Lucchi encourages a critical spirit of free inquiry and unconventional creation which place him at the forefront of his time. Above all, he refrains from imposing his own personal vision in favor of creating models in which everyone feels inspired.
'Being creative means awakening the creative spirit in others.'
Creating an avant garde today means providing and fostering a network between several forms of creative endeavors, instead of compartmentalising them.  From an architectural standpoint, we must design spaces that allow multiple functions, intentions and goals. We want to envisage places that are not constricted by a single-minded purpose, but that are dynamic and flexible. 
Michele De Lucchi
Ritratto di Giovanni Gastel
Architect. Michele De Lucchi was a prominent figure in movements like Alchimia and Memphis.
He has designed furniture for the most known Italian and European companies. For Olivetti he has been Director of Design from 1988 to 2002. He realized architectural projects in Italy and abroad, including cultural, corporate, industrial and residential buildings. For Deutsche Bank, Deutsche Bundesbahn, Enel, Poste Italiane, Hera, Intesa Sanpaolo, UniCredit and at other Italian and foreign banks he has designed  working environments and corporate image. He developed important hospitality projects in Tbilisi (Georgia), Beijing (China), Rokkō-san (Japan) and various part of Italy. He has planned buildings for museums as the Triennale di Milano, the Palazzo delle Esposizioni in Rome, the Neues Museum in Berlin and the Gallerie d'Italia in Milan. 
In 2000 he was appointed Officer of Italian Republic by President Ciampi. In 2001 he has been nominated Professor at the IUAV in Venice. In 2006 he received  the Honorary Doctorate from Kingston University. In 2008 he has been nominated Professor at the Design Faculty of the Politecnico of Milan and Member of the Accademia Nazionale di San Luca in Rome. During 2018 Michele De Lucchi was editor in chief of the new "Domus" magazine.
Michele De Lucchi is founder and member of AMDL CIRCLE, a multidisciplinary group of thinkers and innovators. Since 2018, AMDL CIRCLE focuses on Earth Stations, future sharing architectures that combine technological development with humanist principles.
AMDL CIRCLE
caterina taurelli salimbeni
Caterina Taurelli Salimbeni (Rome, 1992) is a curator, writer, and journalist. In 2017, she graduated from the Bocconi university in Milan with a degree in Cultural Heritage Management. She earned a master's degree in contemporary art and cinema from the HEC in Paris.
Caterina collaborates with Inside Art's editorial staff and has co-curated the exhibitions of the latest editions of the Talent Prize in 2017, 2018 and 2019. She has worked in several art galleries in Cape Town, Rome and Venice and is currently curator of the contemporary art projects at Manifattura Tabacchi in Florence.