Choice bow-ties
Tailoring workshop
Thursday 23 January
3pm – 7pm
Recounting the history of this iconic menswear accessory, the bow-tie, the workshop from Raffaele Stella Brienza introduces the participants to the different phases involved in constructing a brand and to the world of tailoring. From little details to the finished outfit, the workshop shines a light on the professional processes involved in creating the highest quality clothes and accessories.
Curated by Raffaele Stella Brienza, designer of Mani del Sud.
Infos
Thursday 23 January from 3pm to 7:30pm
Cost: 40€
To partecipate click on the JOIN button on the top of the page
Curated by
Mani del Sud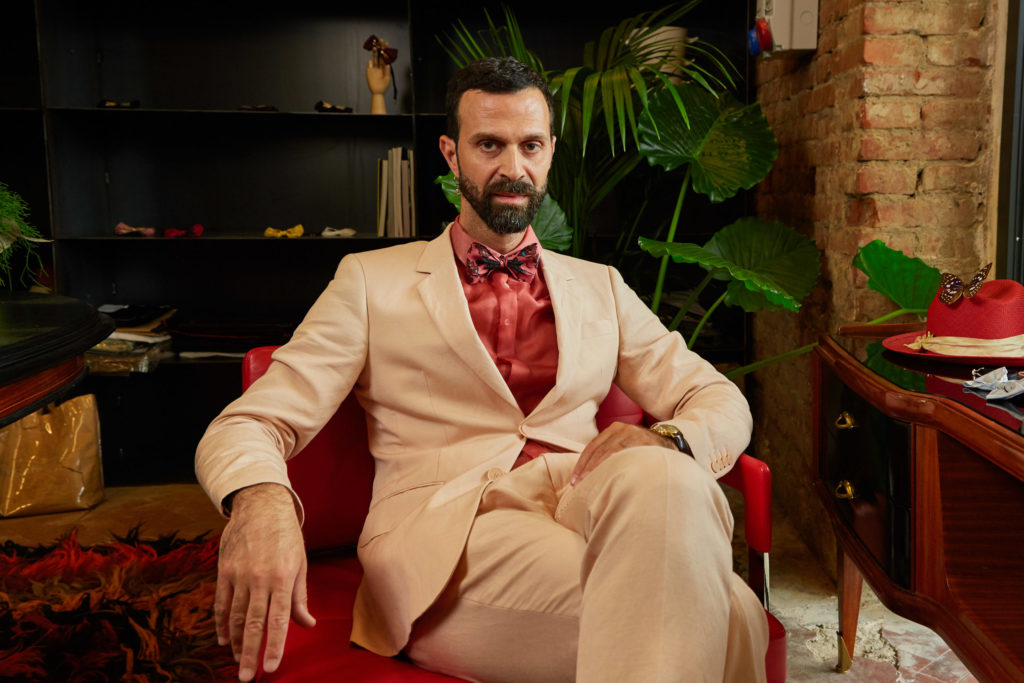 Raffaele Stella Brienza, founder and designer of the fashion brand Mani del Sud.
"Quando intervengono le mani automaticamente entra in atto l'arte, perché le mani formano qualcosa che la testa decide di fare. C'è una connessione inesauribile tra artigianato e arte."
Raffaele Stella Brienza
Mani del sud