Resisting the Trouble – Moving Images in Times of Crisis
EXHIBITION OPENING HOURS
Tuesday-Friday 18:00-21:00
Saturday, Sunday and holidays 14:00-21:00, reservations required 24 hours in advance through Eventbrite
The last entrance will be possible 45 minutes before closing.
Wednesday 12 May, from 6pm to 7pm or from 7pm to 8 pm you can visit the exhibition with the curator Leonardo Bigazzi. Book your visit here.
Free entry
The access to the exhibition is limited in compliance with the measures taken by the Italian government in order to contain and control the the epidemiological emergency COVID-19.
As part of the 13th edition of Lo schermo dell'arte – Cinema and Contemporary Art Festival, from 4 May until 4 June 2021 in the spaces of Manifattura Tabacchi in Florence will take place the exhibition Resisting the Trouble – Moving Images in Times of Crisis curated by Leonardo Bigazzi, produced and organised by Lo schermo dell'arte and NAM – Not A Museum, Manifattura Tabacchi's contemporary art programme.
Resisting the Trouble – Moving Images in Times of Crisis presents the works by the 12 participating artists of the 9th edition of VISIO-European Programme on Artists' Moving Images, a research and residency project dedicated to under-35 artists who use moving images in their artistic practice.
The twelve films, videos, and installations present in the spaces of the former industrial complex reflect on some of the most urgent issues generated by the current world crisis, proposing alternative visions to rethink the present and imagine the future.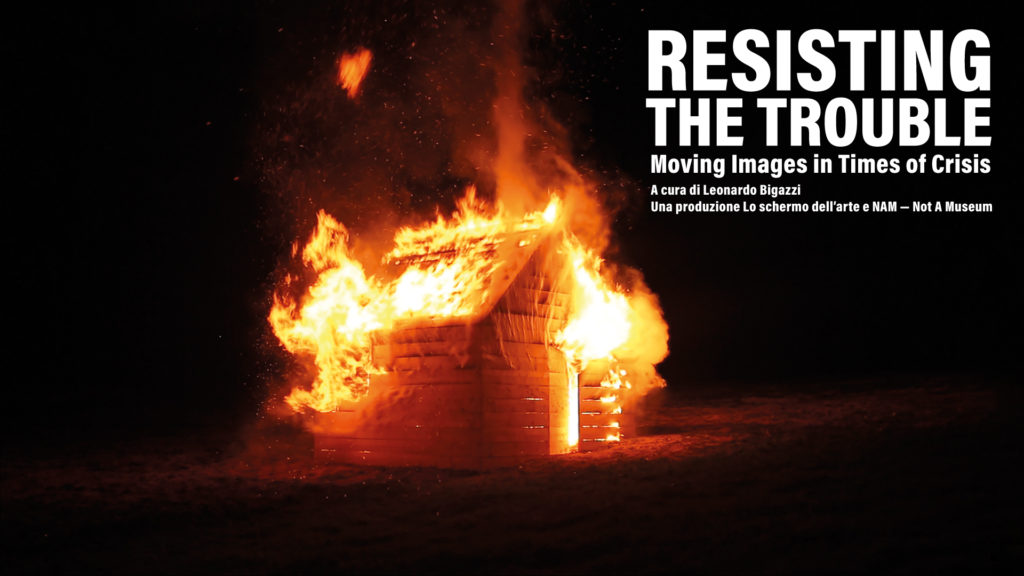 The selected artists are Jonas Brinker (1989, Germany), Claudia Claremi (1987, Cuba/Spain), Helen Anna Flanagan (1988, England/Ireland), Valentina Furian (1989, Italy), Megan-Leigh Heilig (1993, South Africa/Germany), Marcin Liminowicz (1992, Poland/Holland), Edson Luli (1989, Albania/Italy), Olena Newkryta (1990, Ukraine/Austria), Ghita Skali (1992, Morocco/Holland), Peter Spanjer (1994, Nigeria-Germany/England), Emilia Tapprest (1992, Finland-France/Hollande), Tora Wallander (1991, Sweden).
"The pandemic has made us more aware of how fragile life is, undermining our sense of community and heightening our fear of difference. Digital devices are essential tools for staying connected, but at the same time, they overwhelm us with a flood of images and information that deeply distorts our perception of reality. This emergency has revealed economic and social inequalities that are becoming ever more intolerable, and rage is fuelling widespread protests and uprisings. Rethinking our relationship with the environment and with the other species living on this planet seems like the only way to avoid looming climate catastrophe. This exhibition will therefore present twelve films, videos and installations that examine the most pressing questions generated by the current world crisis, offering alternative visions to help rethink the present and imagine the future."
Leonardo Bigazzi, curator of the exhibition
VISIO – European Programme on Artists' Moving Images is promoted and organised by Lo schermo dell'arte in collaboration with NAM – Not A Museum. With the contribution of MIBACT – Direzione generale Cinema e audiovisivo, Regione Toscana, Comune di Firenze, Fondazione CR Firenze, Cinema La Compagnia, Manifattura Tabacchi.
In collaboration with Fondazione In Between Art Film, MYmovies
Main sponsor Gucci
Media Partner Flash Art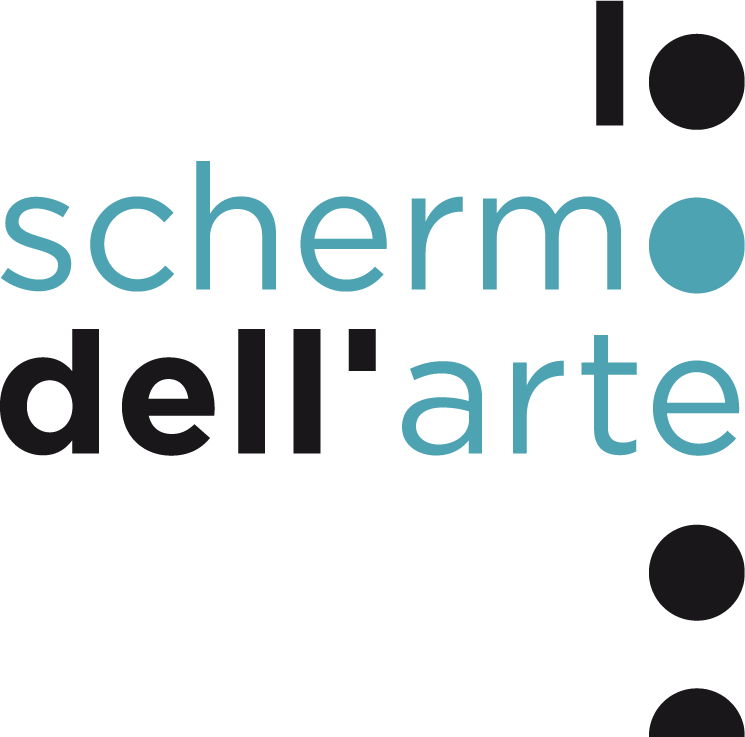 Lo schermo dell'arte is an international project dedicated to explore, analyse and promote the complex relations between contemporary art and cinema through films, videos, installations, training projects, residencies for international artists and artist films' production and distribution.
It was born in Florence in 2008 and since several years it collaborated with institutions, art centers, school of arts and Universities in Italy and abroad.
instagram

NAM –  Not A Museum is Manifattura Tabacchi's contemporary art platform. NAM is based on the principle of the interdisciplinary nature of the arts, community involvement, and an investigation of the relationship between art, nature, and science.
instagram