PNAT is an academic spin-off from the University of Florence which combines sustainable design with the latest experimental research into plant life.
PNAT is a think-tank that was co-founded by the biologists Stefano Mancuso (Director LINV – International Laboratory of Plant Neurobiology), Elisa Azzarello, Camilla Pandolfi and Elisa Masi, and the designers Antonio Girardi and Cristiana Favretto.
Under the guidance of plant neurobiologist Stefano Mancuso, PNAT installed the first prototype of the Fabbrica dell'Aria (Air Factory) in B9, a device that purifies the air inside buildings by using plants' natural ability to absorb and break down atmospheric pollutants. 
fabbrica dell'aria
PNAT at the 2021 Biennale di Venezia in Venice.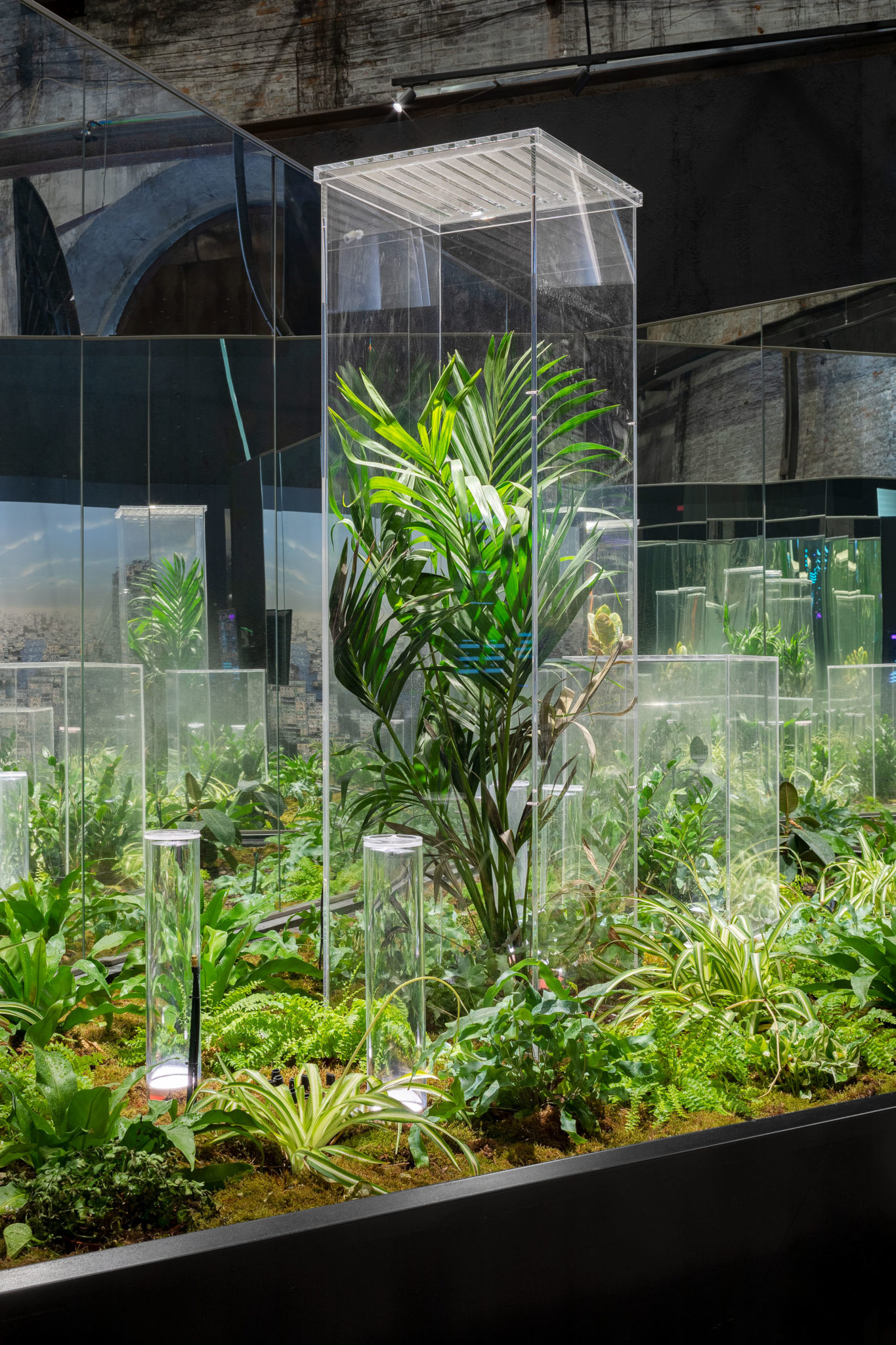 For the 17th edition of the Venice Architecture Biennale, PNAT created Mutual Aid, an installation inspired by the incredible system that plants use to share resources, making the ecosystems in which they live more resilient and long-lived.
For example, the symbiotic relationship between the roots of the plants and the mycelium of the so-called mycorrhizal fungi, to which the plants give part of the sugars produced by photosynthesis, has been known for some time, but only in recent times it has been understood that the mycelium builds a real and widespread underground network through which plants even distant from each other can share in large quantities nutrients, water and chemical compounds.
From the study of these relationships, surprising behaviors emerge through which, for example, adult trees send carbon and nutrients to younger plants that do not yet have access to light. A sort of redistribution mechanism, through which plants model and make the ecosystems in which they live more resilient, and long-lived.
The plants' sharing paradigm could be applied to many of the key resources necessary for the metabolism of cities such as water, energy, food, and pure air.
With this in mind, the installation focuses on the role of plants: the Mutual Aid cases are botanical filters that purify the air inside the Pavilion. Through an underground network, pure air flows into smaller elements and spreads inside the installation.
Find Out More