Switch
The urban concept store that pay attention to sustainability and the environment.
Switch is an urban concept store containing artisanal and sustainable products, curated by the founder Lorenzo Armati.
One of the store's sustainable projects is Switch Finest, created to produce quality items with a keen eye on the origin of the raw materials.
Started with beanies and scarves, sourced from a historic Scottish factory, Lorenzo subsequently created a limited edition, capsule collection with the artist Lucas Beaufort, produced in Portugal. The collection was followed by the creation of Canadian maple skate decks.
The goal of this capsule collection is to create small quantities of high-quality items that are the perfect representation of Switch's  identity and philosophy.
The Skate Park of the Giardino della Ciminiera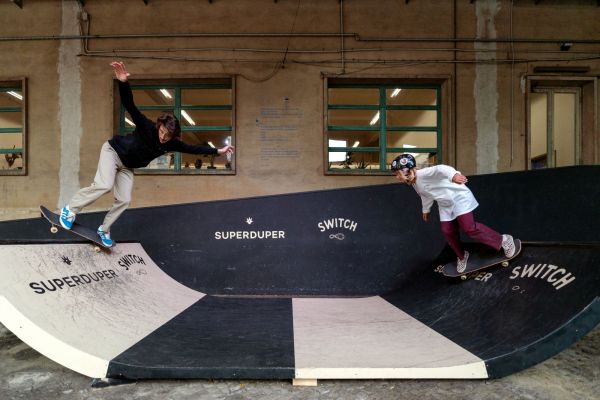 Switch and SUPERDUPER, brand of iconic handmade hats, have collaborated in the creation of the half pipe which is located in the Giardino della Ciminiera of Manifattura Tabacchi.
The Mini-Ramp, which transforms this space into a temporary skate park, welcomes communities of skaters and is accessible from Monday to Sunday, from 08:30 to 00:00.
Read the skating rules